< Back to Camino de Santiago de Tenerife Main Page >
Distance: 17km | Ascent: 600m | Descent: 1365m
This is a deceptive stage that appears easy at first sight, but is a killer on your knees, thighs and calf muscles! Although the it is only a short distance compared to the previous day, the steep 1000m descent is hard work on the legs!
The trail leaves road opposite the bus stop and the leisurely traverses the mountainside in a westward direction. There are plenty of gorgeous views to be had all along the route as the forest thins out, as long as the clouds clear enough for you to see anything!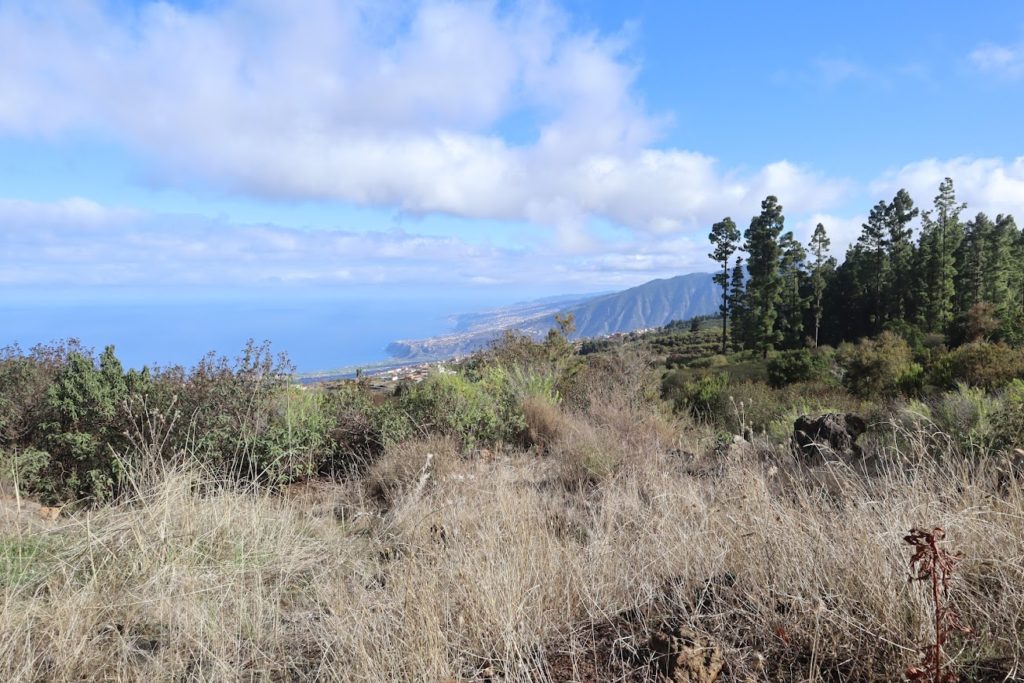 The trail carries on for about 10km until it reaches the camping area and beauty spot of Chanajiga.
Here the camino leaves the forestry track and pivots due north, dropping straight down the hill on a steep, punishing and seemingly endless trail.
Even when the trail reaches the road the descent doesn't let up – it's down, down, down all the way to Los Realejos. Here you will find the Parroquia de Santiago Apóstol, a beautiful church that marks the end of the stage. Just round the corner is the bus stop for busses to nearby Puerto de La Cruz.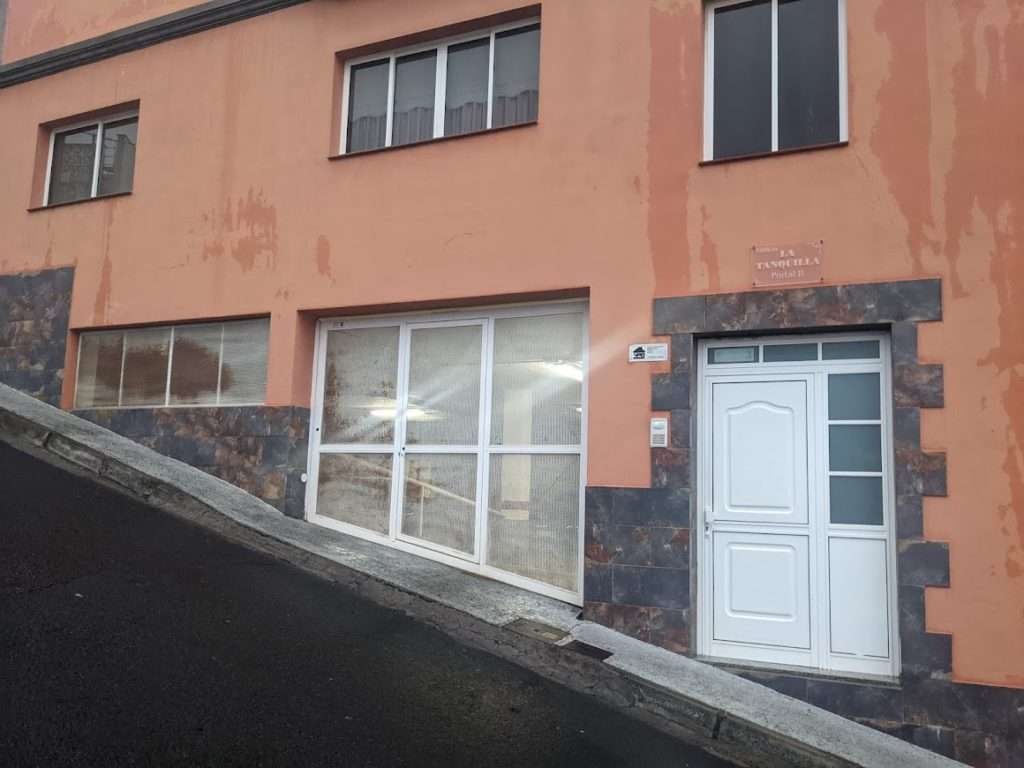 Route Map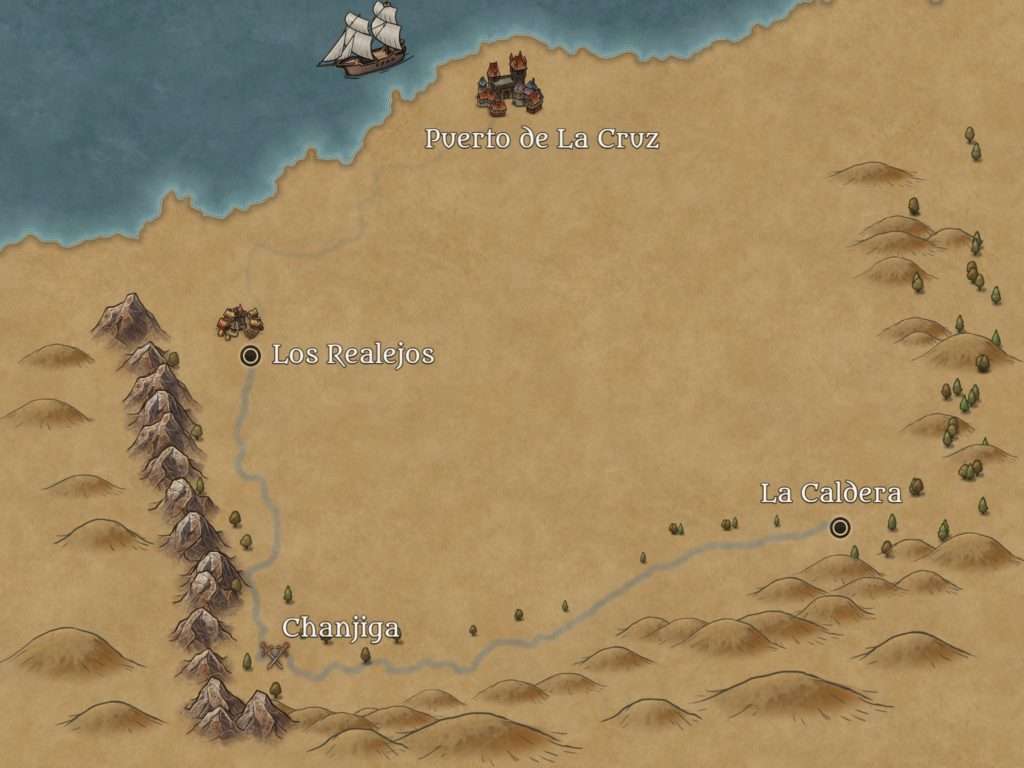 Food & Water
There are no shops of any kind on the whole route until you reach Los Realejos so again you will need to bring all of your food and water with you.
If you are camping make sure that you fill up with water at the recreation area at the start of the leg. The water isn't potable by itself so make sure you use chlorine tablets or a decent water filter!
Accommodation
There are limited options for accommodation in Los Realejos so you are best booking a second night in nearby Puerto de La Cruz and jumping on one of the frequent busses. The trip takes about 20 mins, assuming you get on the right bus!
Camping
There is a free campsite at Tahoma, 8km after the ascent at the start of day 5, though they don't seem to be taking online bookings at present. There are plenty of places where wild camping is possible before the descent into Los Realejos
If you are camping this stage it may be worth while skipping the descent to Los Realejos and instead following the forest track along past Chanajiga rather than turning north and descending down the mountainside only to come straight back up again.
This will save you a 1000m descent & 1000m ascent straight afterwards, rejoining the path at Mirador De La Corona.
Notes
The descent into Los Realejos is steep!
Gallery
Religious Sites
Main Parish of the Apostle Santiago, Realejo Alto
One of the first religious buildings in Tenerife, first built in 1496, and elevated to to Historic Monument status in 1983.