< Back to Camino de Santiago de Tenerife Main Page >
Distance: 11km | Ascent: 430m
The second stage of the camino between San Cristóbal and La Esperanza is short, not very attractive, and almost 100% road walking. That being said it's not unpleasant and offers plenty of opportunity to watch the planes landing and taking off, as you skirt around the western edge of the airport.
The trail begins on the northern outskirts of San Cristóbal and arcs westward through the suburbs and then south until it reaches the airport boundary and expressway.
The trail continues parallel to the main highway for a kilometer or so, before crossing over the highway and turning southwards towards La Esperanza.
The trail then follows some smaller and quieter local roads as it rises up above the airport and out into the pleasant farmland.
Another hour of walking and the trail arrives at La Esperanza, a small village with accommodation, shops and bars/restaurants. Here most pilgrims choose to stop for the night, as there is no accommodation further along the trail for another 35km.
Food and Water
There are plenty of options for food and water along this route, including cafes and restaurants. If you are camping then make sure you fill you water up in La Esperanza in the free tap near the fountain in the park, as this is the last water source for 30km+.
There is a large supermarket on the route, just next to the airport. Here you can stock up with food and water. Make sure you pick up food for day 3 (and 4 if you are planning on camping).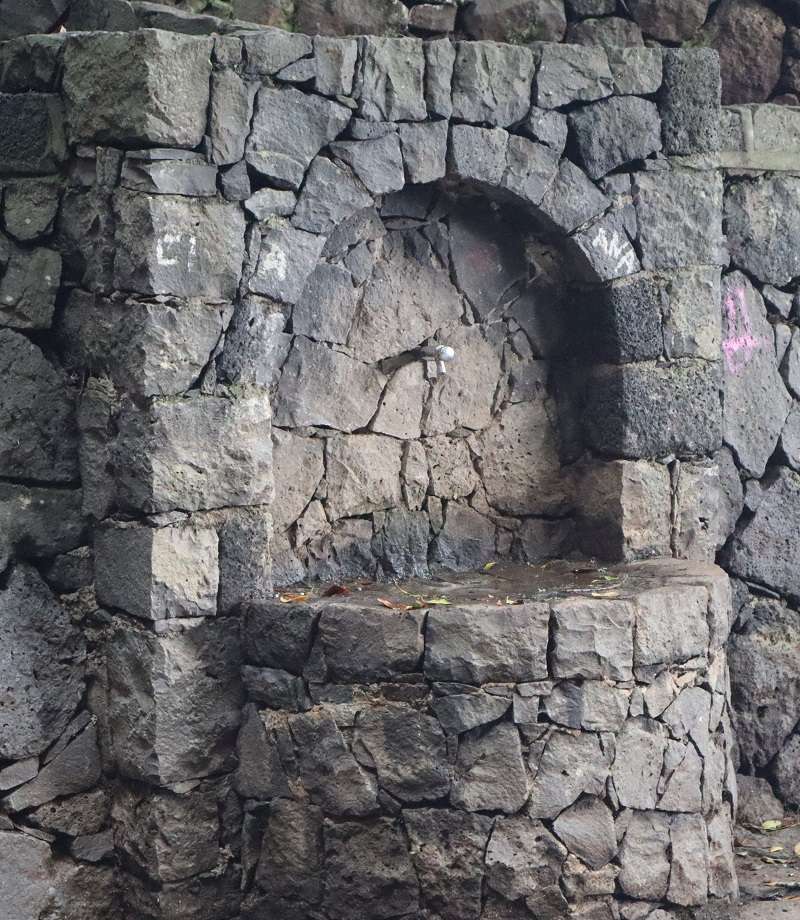 Accommodation
There is limited B&B accommodation in La Esperanza, so book up early.
If you are camping then there is a free campsite further along about 10km at La Caldatera
Notes & Tips
Given the shortness of this leg it is fairly simple to combine stage 1 & 2 into a single combined stage – though you will miss out on the lovely town of San Cristóbal de La Laguna, with it's lovely church and excellent restaurants.
If you bring camping equipment then it is recommended to carry on past La Esperanza and into the forest where there is a free campsite. This will reduce the distance of stage 3, which is over 30km.
Photo Gallery
Religious Sites
Church of the Immaculate Conception, San Cristóbal de La Laguna
Built in 1511 as a twin to the Church of Our Lady of the Conception in Santa Cruz. It is possible to climb the tower for a great view over La Laguna.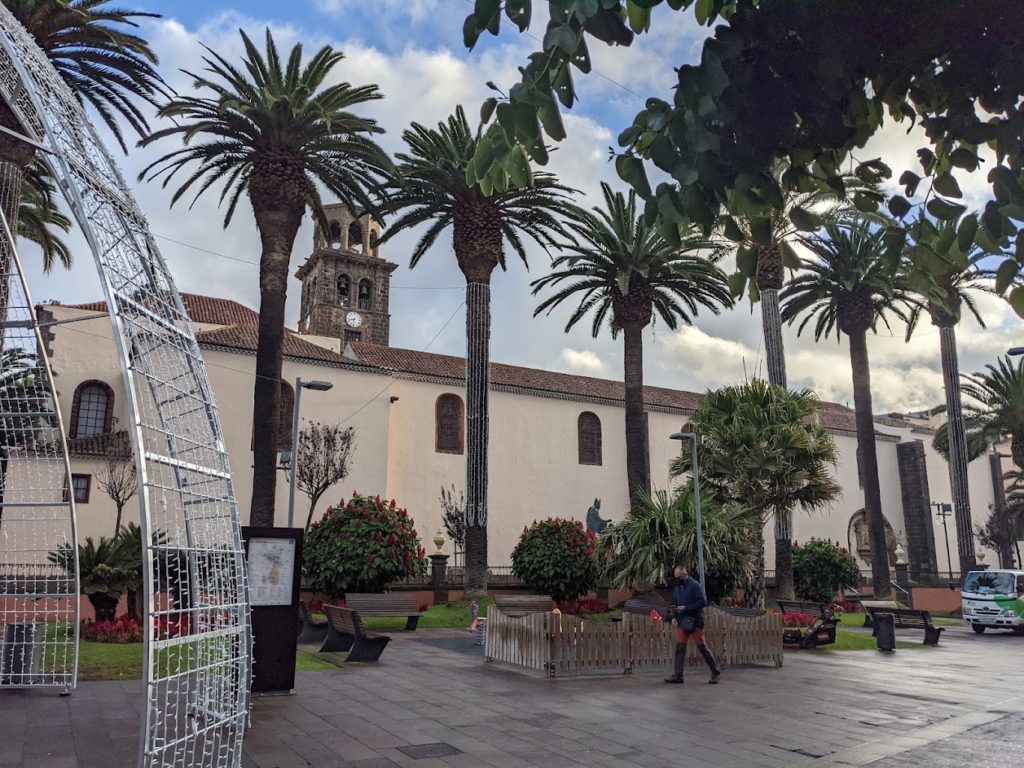 La Laguna Cathedral
Completed in 1915, it serves as the cathedral for Tenerife, La Gomera, La Palma & El Hierro.
It was declared a UNESCO World Heritage Site in 1999.
Route Map