< Back to Camino de Santiago de Tenerife Main Page >
Distance: 35km | Ascent: 1870m | Descent: 1135m
This is the longest and most strenuous of all 6 stages and you will need to set off hiking at first light in order to be in reach Los Llanos before dark.
The route begins with a brutally steep, hour-long ascent up from Los Realejos to the viewpoint of Mirador de La Corano. The first section of the climb zigzags up small roads before joining a steep footpath that cuts straight up the hill. The view from the top back down towards Puerto de La Cruz makes the climb worthwhile though, as long as the weather is kind.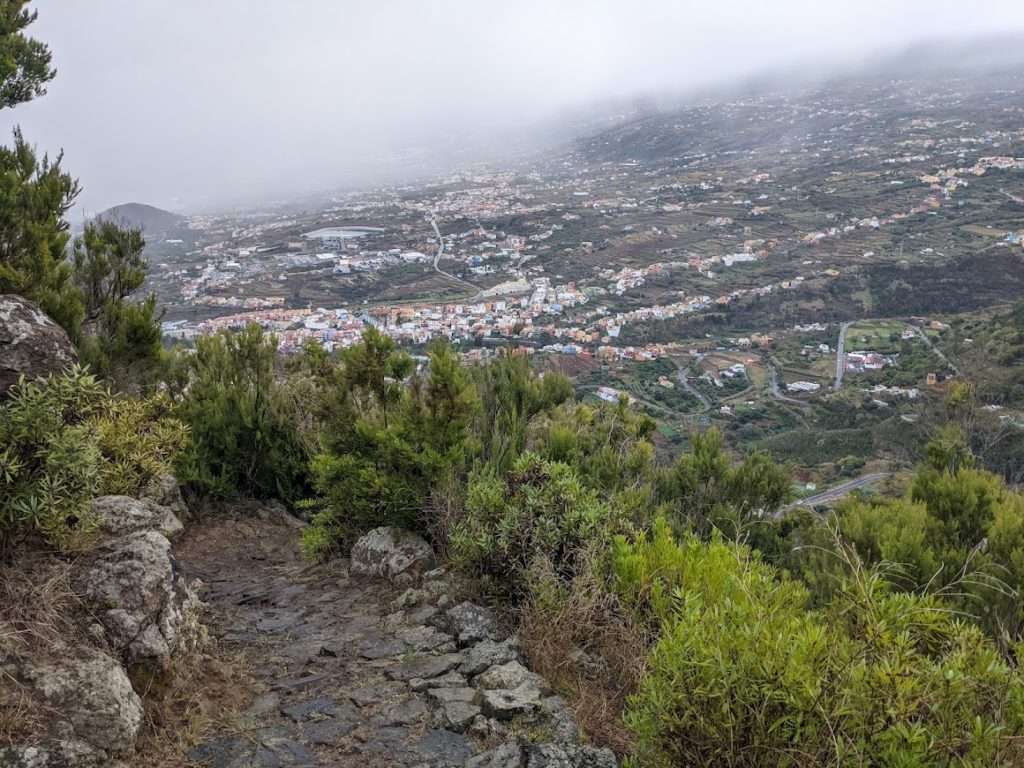 From there the trail weaves its way gently uphill through the terraced farmlands for another 5km, before reaching the pine forest once more.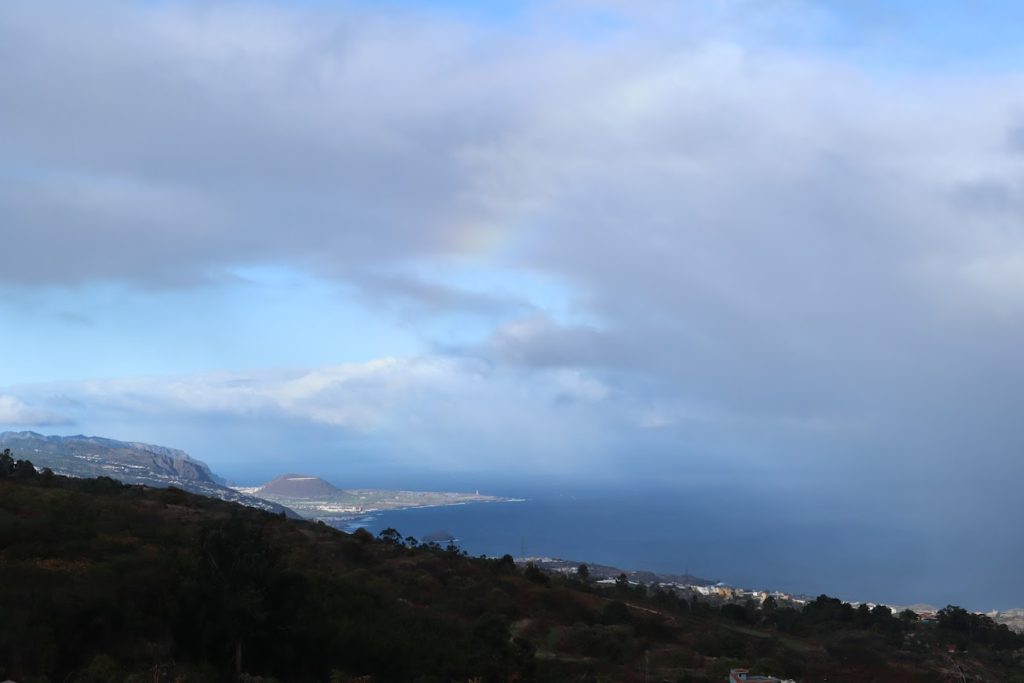 From here the track levels out somewhat and begins a long 25km+ traverse through pine forests along the gently sloping mountainside. The forest is thinner than section 3 and the view occasionally opens up to views down towards the Atlantic.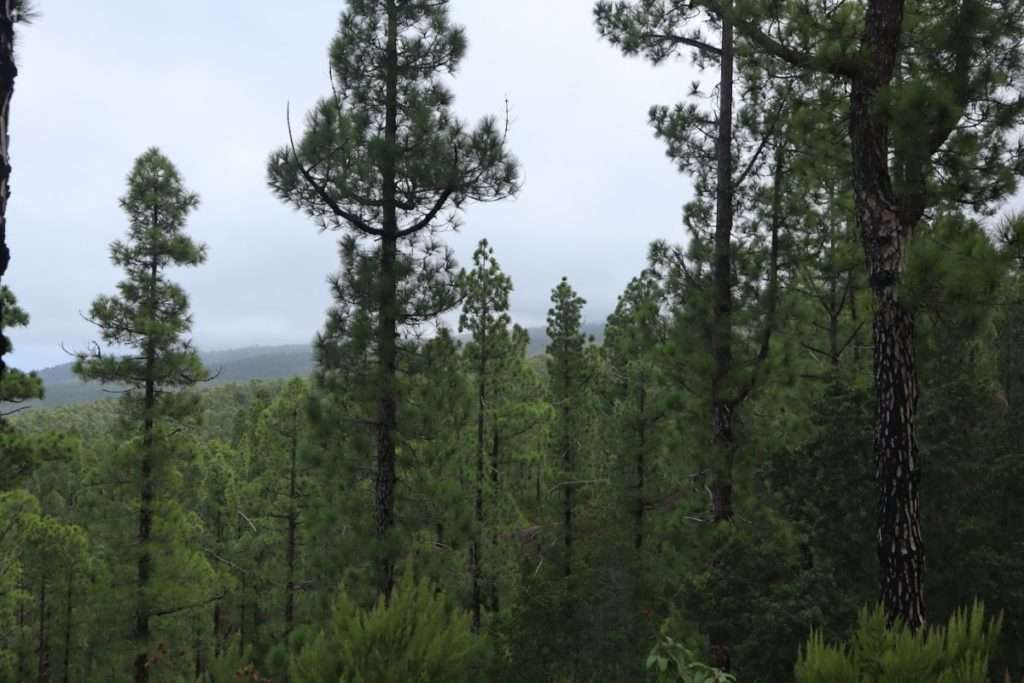 About half way along you reach a recreation area and picnic site, making it a perfect place to stop for lunch and relax.
Eventually the path meets the road once more and all that is left is a 5km hike along by the side of the road. The road passes through the lava field from an eruption 400 years ago that destroyed the port of Garachico, before heading towards San José de Los Llanos itself.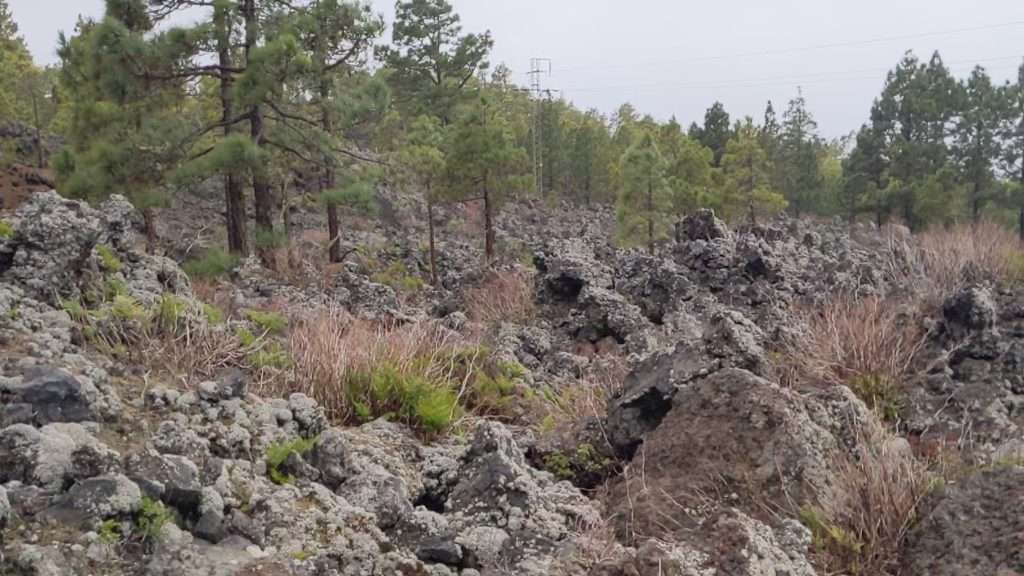 Just before you reach the village itself there is an excellent little 'Kiosk' cafe that sells beer and food. I had stewed goat with fries and it was awesome!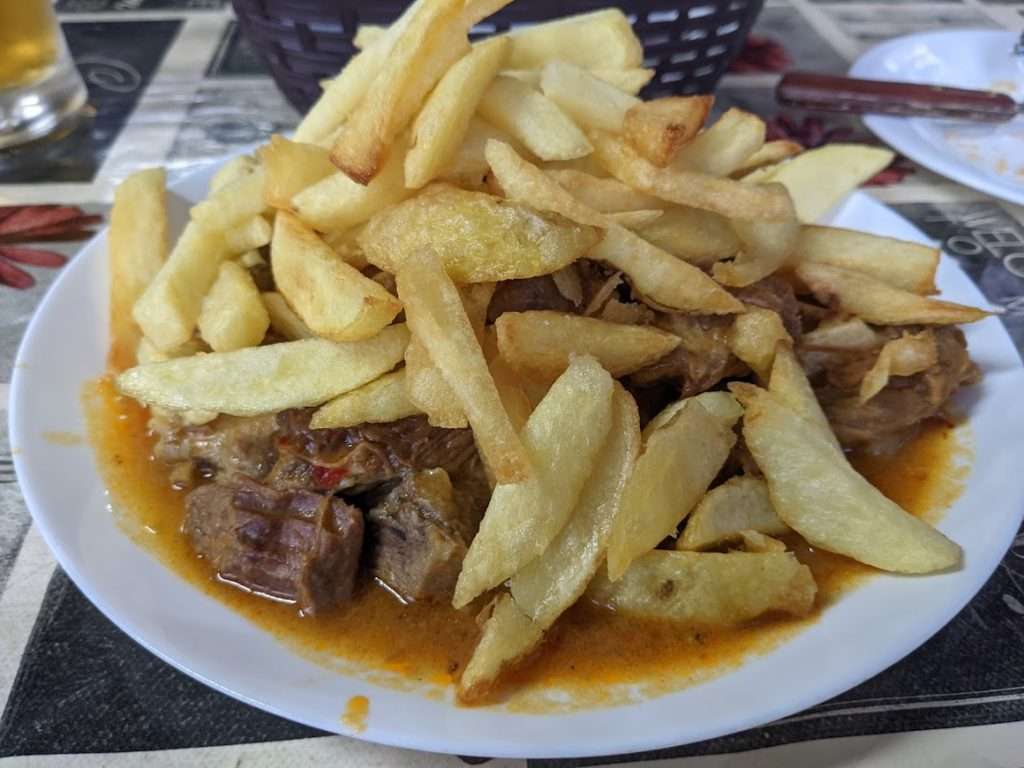 Route Map
Food & Water
There is no food or water on the whole stage, so make sure that you stock up in Puerto de La Cruz the evening before.
Accommodation
There is a lovely little Albergue in Los Llanos, however it gets booked up early some make sure you book up well in advance!
If you want to camp then there is a free campsite just outside the village. You can normally book with either your Spanish resident ID or foreign passport number but as of January 2022 online booking seems to have been suspended. In terms of wild camping there are suitable places either before or after the village.
Notes
The 'kiosk' café 200m from the end of the stage serves an excellent Goat stew (amongst other things). Well worth a visit at the end of your day!
Gallery