< Back to Camino de Santiago de Tenerife Main Page >
Distance: 16km | Ascent: 201m | Descent: 1292m
In comparison with the hard hiking over the last 5 days, the last day is an absolute breeze. The route is almost entirely downhill, descending gently along an arid valley, with each new vista surpassing the last, saving the breathtaking cliffs of Los Gigantes to last.
The trail starts by weaving through the village of San José and then through a pleasant pine forest, before beginning the descent into the village of Santiago del Teide.
Once through the village trail follows the valley down once more, following along the course of the Barranco de Santiago river, passing the village of Tamaimo, and down the valley floor down to Puerto Del Santiago.
Route Map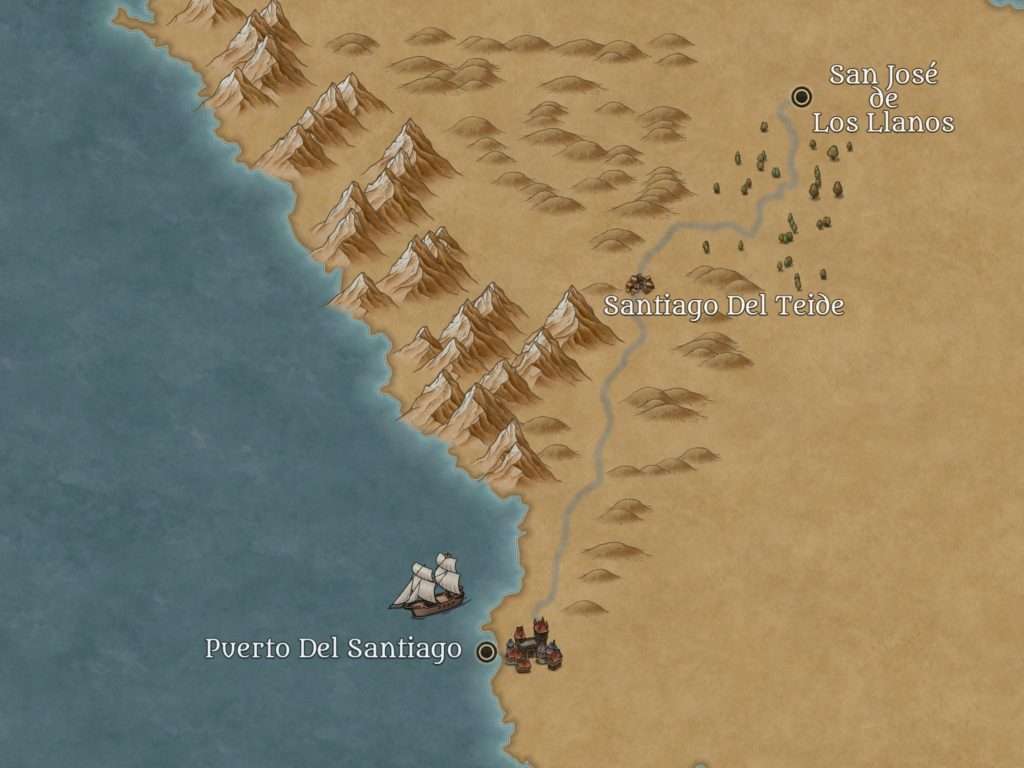 Food and Water
There is a small supermarket in Los Llanos where you can pick up a sandwich and drinks from the friendly staff.
There are plenty of cafes and shops in Santiago de Tenerife, clustered around the nearby church.
There are also a delightful cafe perched on the top of a brow just down from Tamaino that sells ice cream and beer!
Accomodation
Accommodation in Los Gigantes is expensive, so unless you want to splash out as a treat for completing the camino then it's a good idea to book a second night in Los Llanos and catch the bus back there, or jump on one of the frequent buses to Costa Adeje, where you will find accommodation options for all budgets!
Gallery