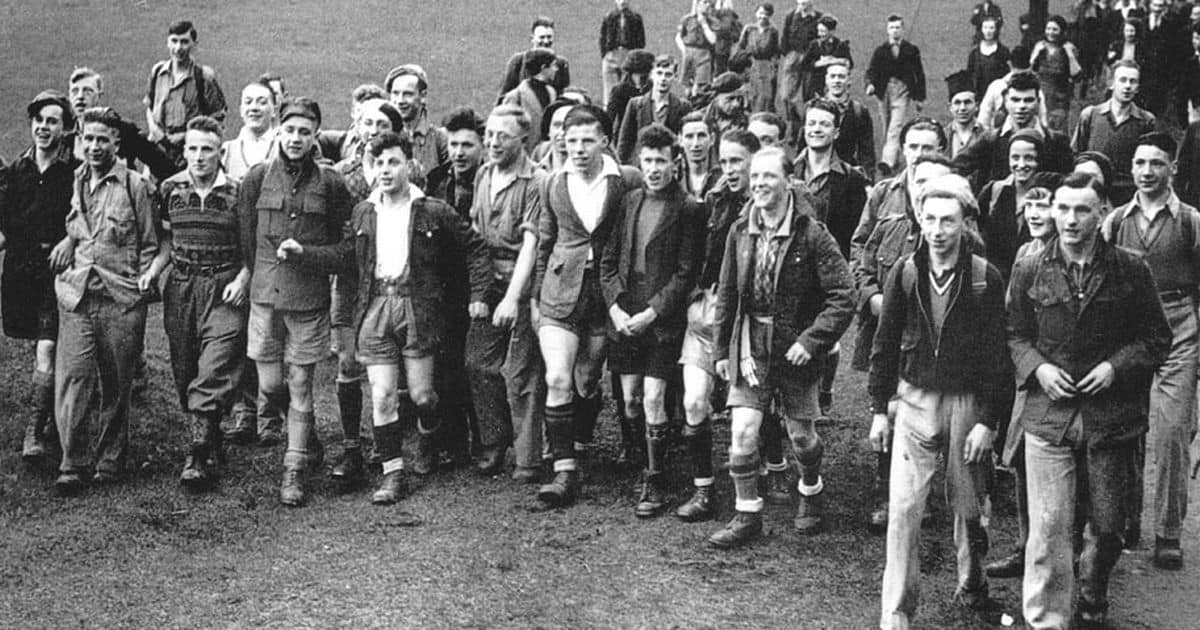 The Battle of Kinder Scout
The Battle of Kinder Scout
Cover photo credit : Stuart McLaughlin
Kinder serves as more than just a convenient and picturesque first ascent for the Pennine Way, in fact it played a pivotal role in the formation of the Pennine Way itself.
Britain 1932: The county is still reeling from horrors of the great war and the great depression that followed – unemployment is high and poverty is rife, but underneath the surface improvements were slowly trickling through – a 6 day working week is now the norm and living standards were slowly rising, especially in the eastern areas of Manchester – one of the leading industrial centers of the world. Workers had more leisure time and disposable income, with many of the workers choosing to spend their free time enjoying the fresh air outside of the heavily polluted cities, rambling across the nearby hills and moorlands.
I'm a rambler, I'm a rambler from Manchester way
I get all me pleasure the hard moorland way
I may be a wageslave on Monday
But I am a free man on Sunday

Ewan Maccoll, the manchester rambler
The hills however were owned by wealthy landowners for grouse hunting and they weren't keen on ramblers invading their land. Large areas were fenced off, with 'Trespassers will be Prosecuted' signs in abundance. When ramblers ignored the signs they were then often met be angry game keepers, some of them armed. Standoffs between ramblers and landowners became a regular occurrence and matters came to a head on the in April 1932 when a mass trespass on Kinder Scout was organised by ramblers. Upwards of 500 ramblers converged on the summit of Kinder where they met by an army of gamekeepers.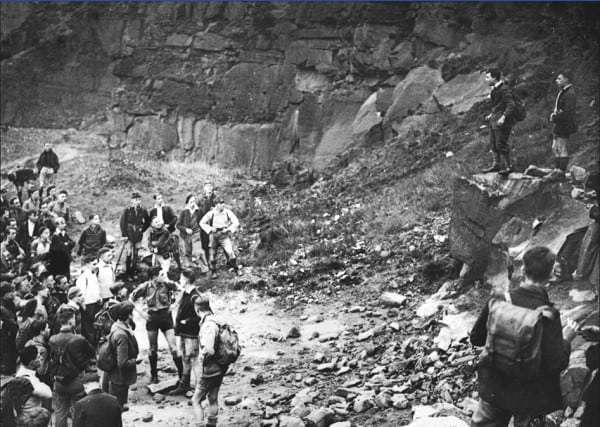 Violent clashes followed as the ramblers tried to force their way through and by the end of the day 6 ramblers were arrested for violence against the gamekeepers. Lord Cavendish, the landowner and staunch opponent of the ramblers, lobbied hard for their prosecution and the ramblers were convicted and sentenced to up 6 months in prison.
The convictions caused a national outrage and there were more mass demonstrations, this time attracting upwards of ten thousand of protesters. The Kinder Scout incident, together with the long running media campaign that followed arguably led to the Nation Parks Act 1949 and eventually the 2000 CROW act, enshrining ramblers rights to roam into English law.
In 2002 on the 70th anniversary of Kinder Scout Trespass Andrew Cavendish, 11th Duke of Devonshire and lord Cavendish's grandson , traveled to the site to commemorate the events and issued an apology over his family's part in the jailing of the ramblers.
"The great trespass was a very shaming event for my family. But from that great evil and those appalling sentences has come great good."

The Guardian, 2002