Over the December holidays I was lucky enough to get the opportunity to spend 4 nights on a scuba diving liveaboard, exploring dive sights in the Andaman Sea, just off Thailand's eastern coast.
Trip Video
The Itinerary
The Journey last 5 days and we dive sites around 4 islands:
Richelieu Rock (Day 2)
Surin Islands(Day 2 & 3)
Koh Bon Island (Day 4)
Similan Islands (Day 4 & 5)
The Boat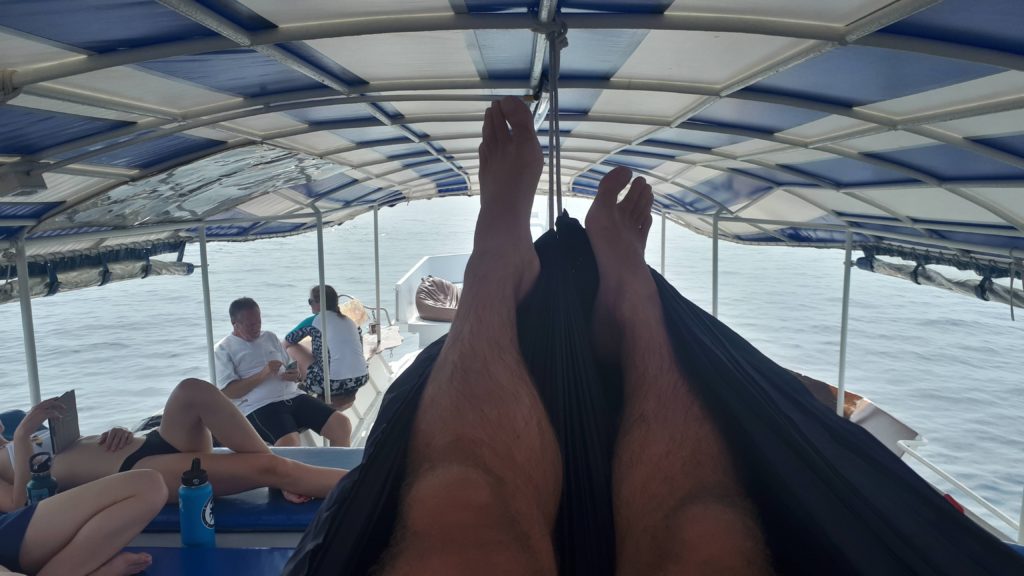 The MV Andaman is 3 deck boat with the accommodation and diving equipment on the bottom deck, the dining room/dive briefing on the main floor and various relaxation areas on the top deck (with hammocks that you can sleep in!).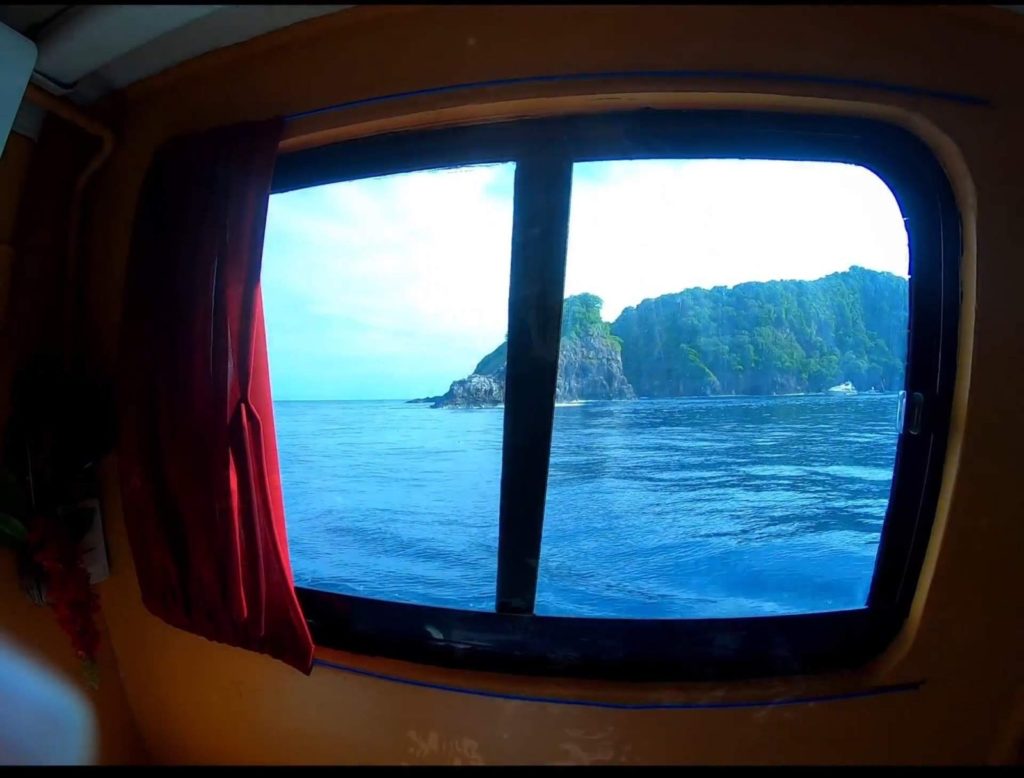 I booked a private cabin with en-suite toilet on the boat. There was shared accommodation available but I decided to splash out!
Diving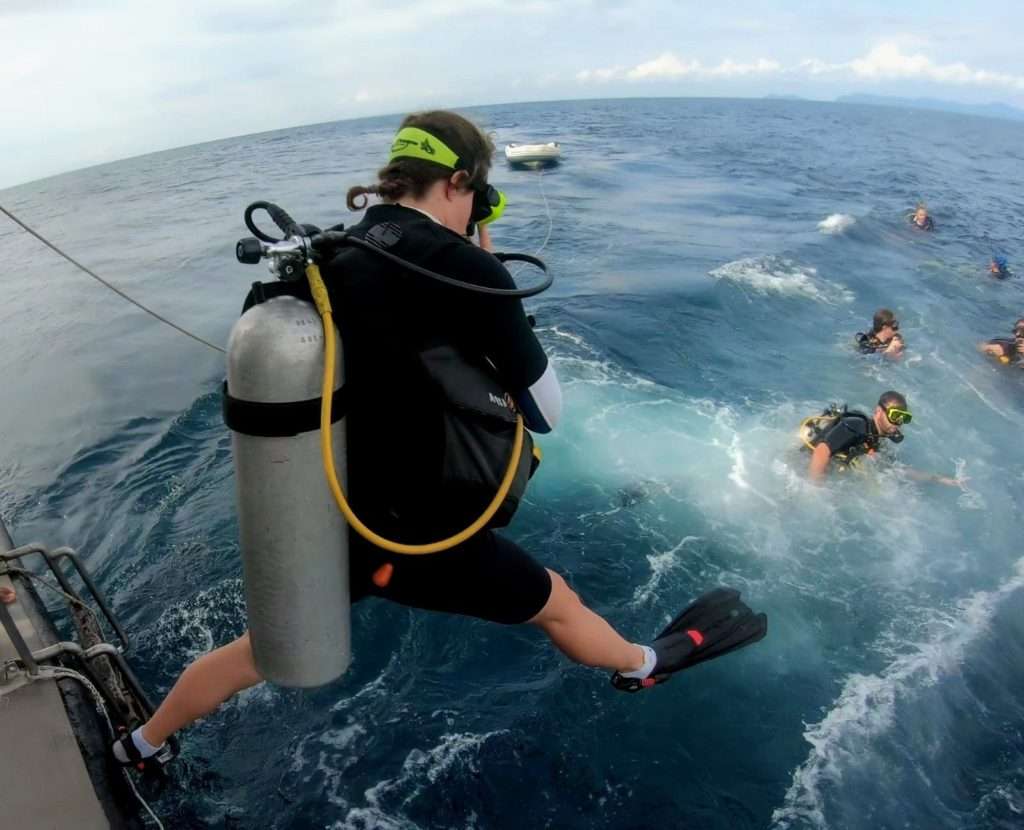 The diving was absolutely awesome! Each site offered its own highlights and challenges, including a wide variety of fish, crustaceans and coral. All the dives were deep dives down to about 30m so if, like me, you only have the Open Water Certification then the staff will arrange for the extra training you will need for the deeper dives.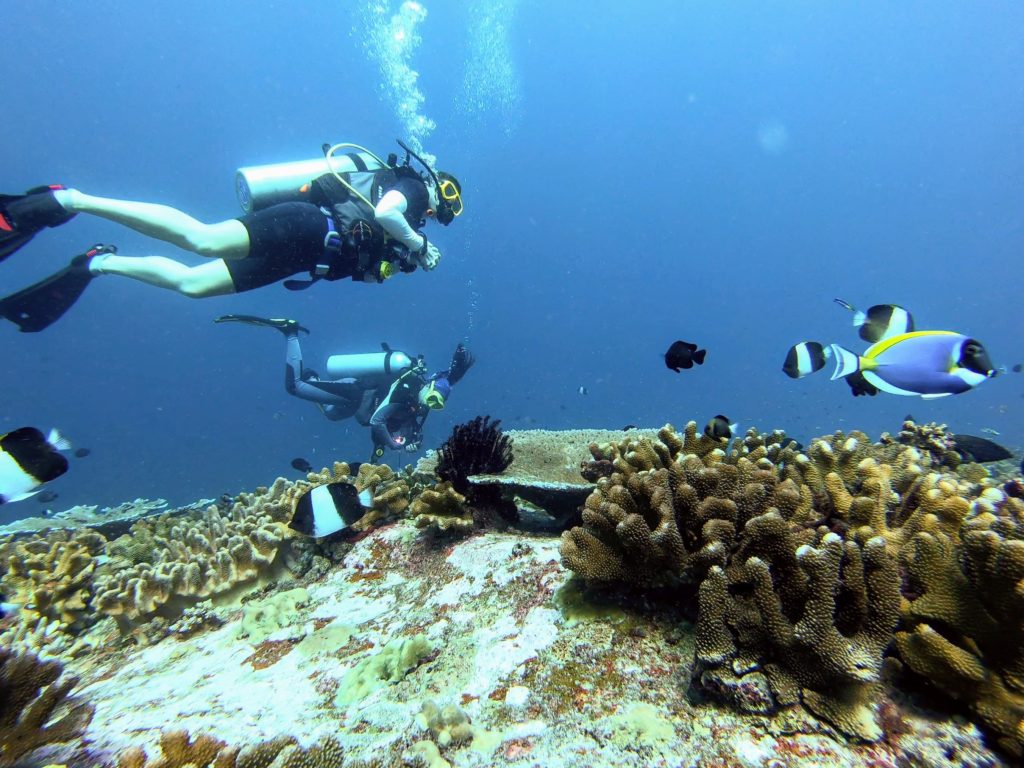 Night Diving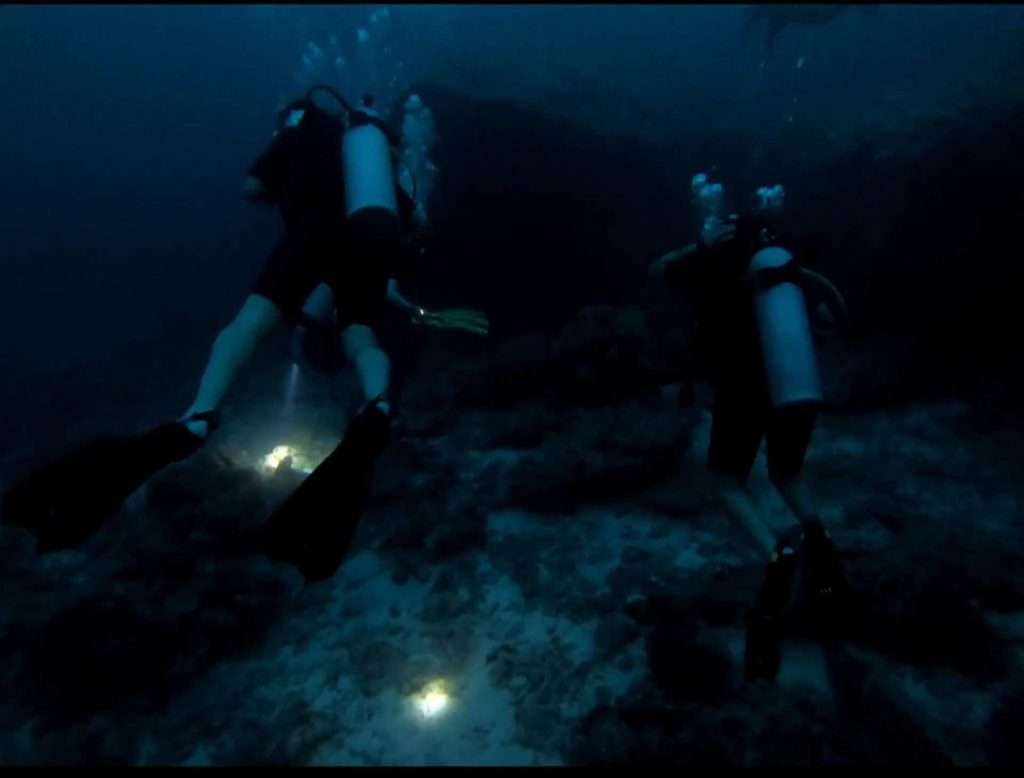 There was plenty of technical variety in the diving too, including 2 challenging sunset/night dives. This was my first experience and I'm not ashamed to admit that I was somewhat scared at first!
Line Descents in strong currents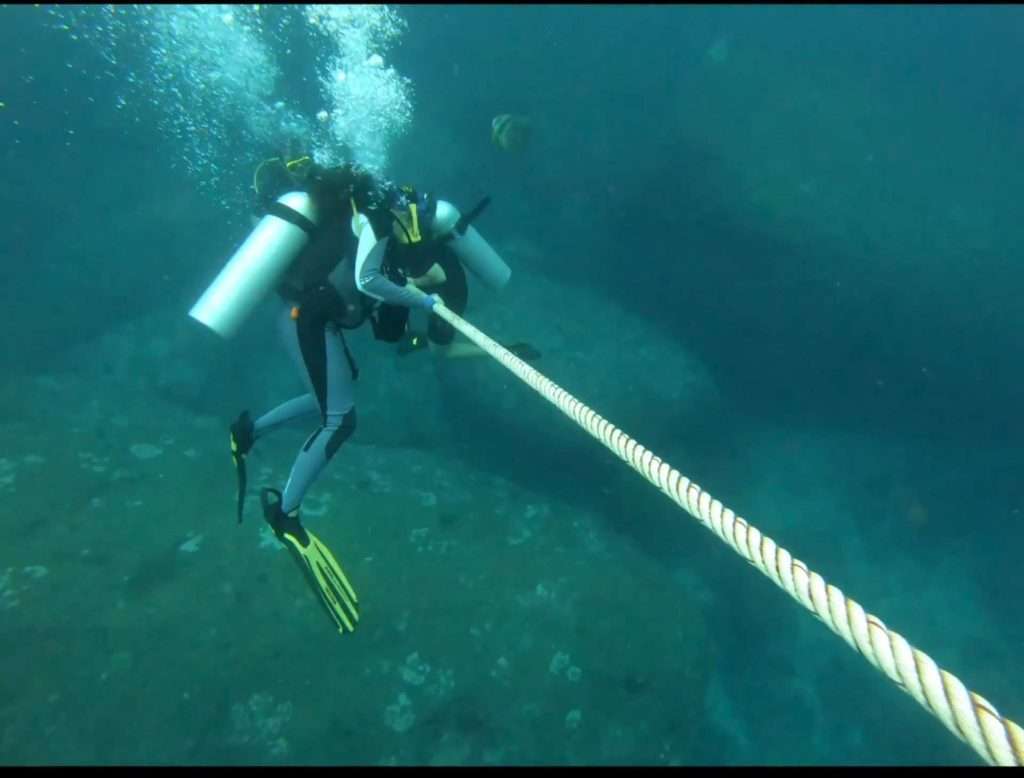 The current was quite strong on some of the dives, especially the Koh Bon dives, and so we got to practice descending and ascending using the mooring line – another great skill to develop!
Island Hopping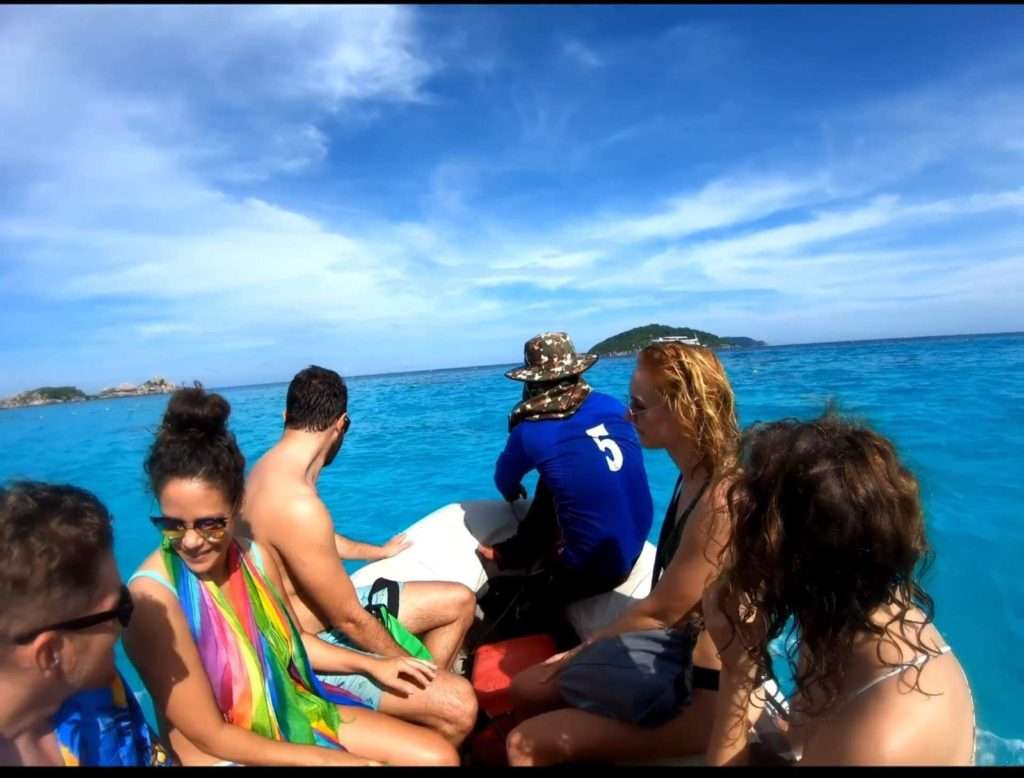 As well as the amazing diving there were a few fairly brief opportunities to visit the Surin & Similan Islands themselves and have a bit of beach time.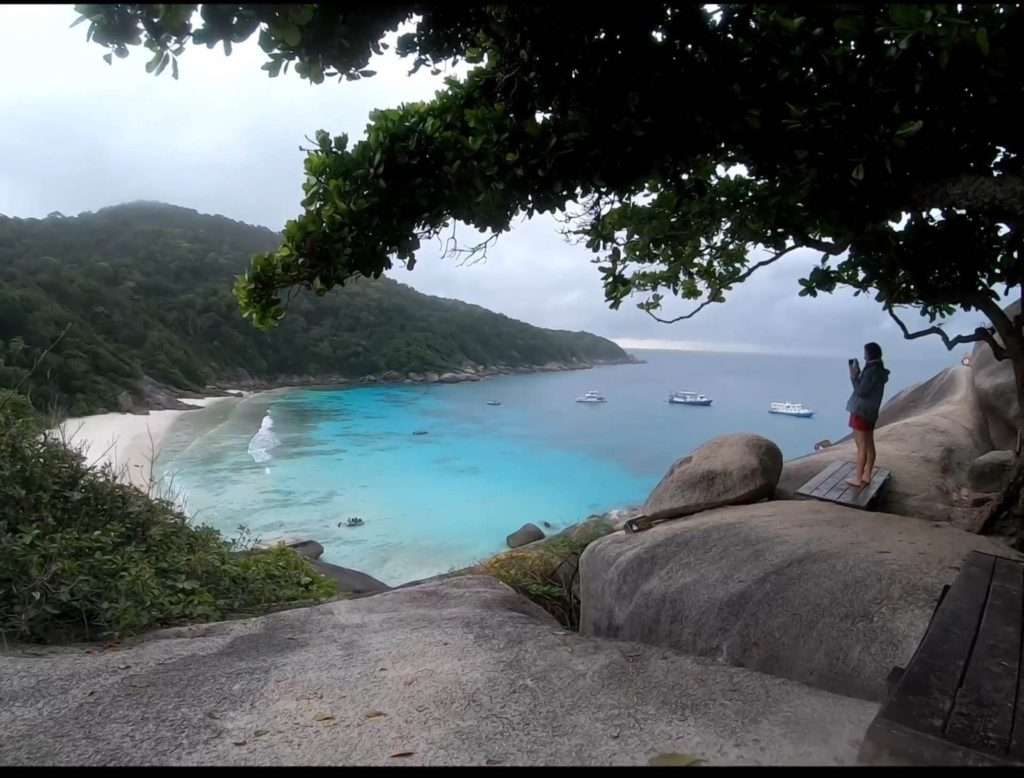 Book a trip
If you want to book a trip or find out about prices and availability you can contact the company:
https://www.similandivingtours.com/similan-islands-liveaboard/mv-andaman