In the last week of May 2019 a friend and I completed the Great Glen Canoe Trail in Scotland, our first ever long distance water adventure.
Journey Diary
The GGCT is an 80 km long coast-to-coast route in the Scottish Highlands. The route begins on the west coast at Fort William heading north eastwards through to Inverness and the North Sea.
The route normally takes hard canoes between 3 and 5 days to complete, depending on fitness and weather conditions.
In our pack-rafts, which are a little bit slower, it took us 6 fairly leisurely days to complete the journey.
Journey Video
What is the Great Glen Canoe Trail?
The route runs the length of the Great Glen and combines:
Sea lochs
The Caledonian Canal
Fresh-water lochs (including Loch Ness)
Optional river runs with grade 2 rapids.
Most people who choose to do the Great Gen Canoe Trail (GGCT) do so in an open top canoe, paddle board or sea kayak. Just to be different we decided to see if we can manage the whole route pack-rafting instead.
What's this pack-rafting thing?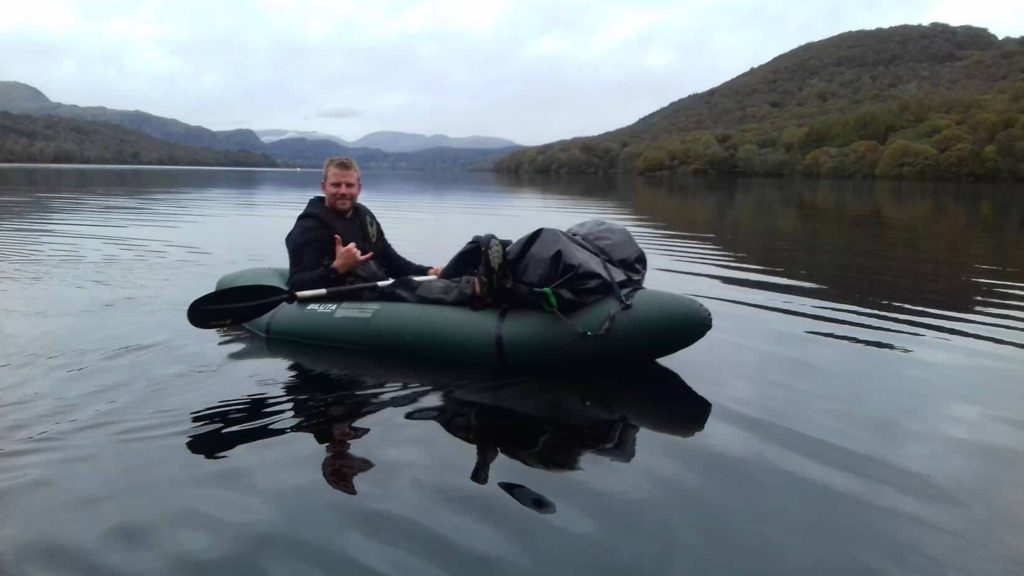 Pack-rafting is where you combine hiking and canoeing, carrying all of your gear with you as you go. Specialist lightweight inflatable canoes are used, usually weighing between 3 and 5 kgs.
The combined weight of the pack rafting equipment and normal hiking gear is usually around 20 to 25kg. Whilst significantly heavier than a normal hiking carry weight (9 to 14 kgs), it gives you the ability to move between different bodies of water easily, including over hilly and difficult terrain – something near impossible with standard canoes.
Pack rafting is generally slower than canoeing in open top canoes or sea kayak due to their less streamlined hulls, however in bad weather it gives the group the option of simply packing up gear and hiking a section instead of paddling. We also carry small popup sails that allow us to take advantage favourable wind conditions.
Equipment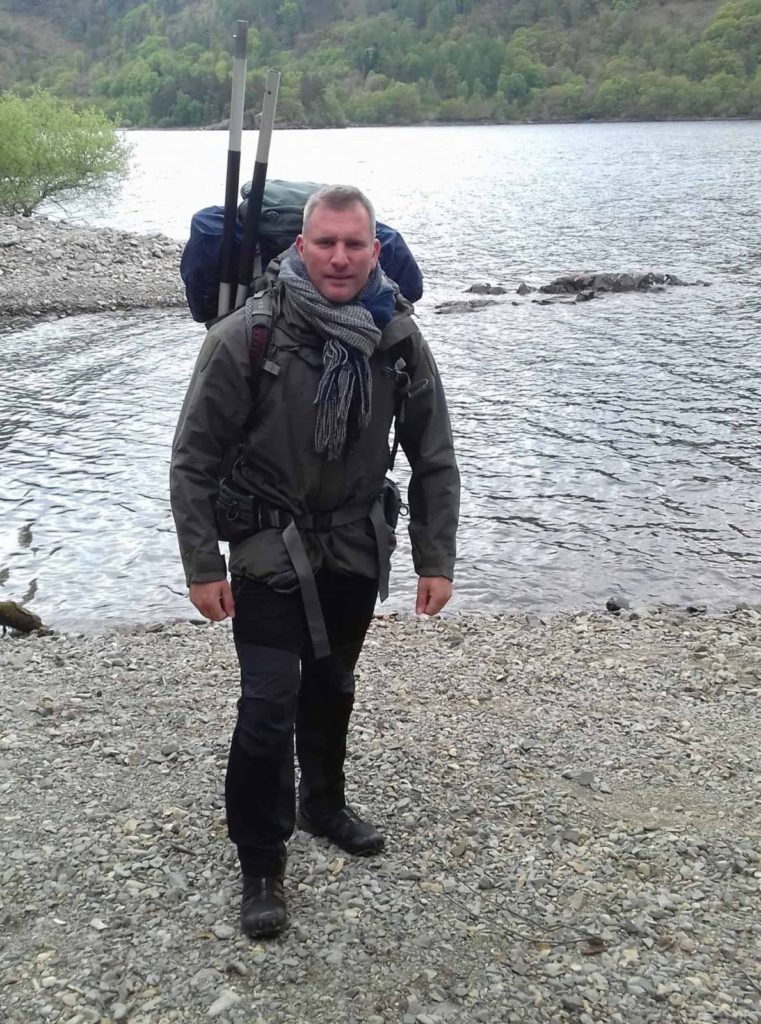 With pack-rafting you have to take all the equipment required for both hiking and canoeing. Typical equipment includes:
Full normal hiking gear
Inflatable Canoe
Wetsuit / drysuit
Bouyancy aid
Paddle
Sail
Pump / Boat repair kit.
Our full kit list can be found here.
Preparations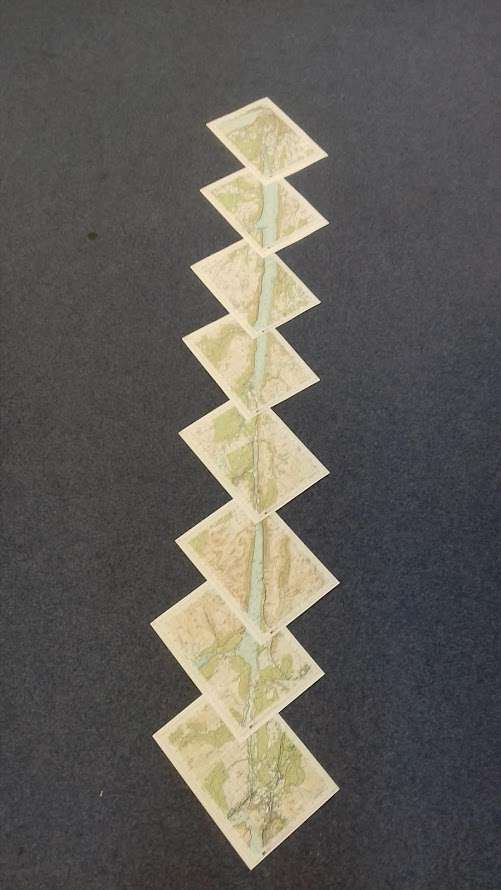 Mark and I have pack-rafted previously, however a journey of this length presented a number of challenges.
The biggest challenge we face was coping with the unpredictable and volatile Highland weather, especially on Loch Ness and Loch Lochy. Due its sheer size Loch Ness often exhibits sea like conditions out on the water, gusting wind and high waves. With hard canoes this would mean choosing between braving the poor conditions or simply waiting out the bad weather. Fortunately in pack rafts we could simply choose to hike a section until the weather improved.
Pack-rafting with pop up canoe sails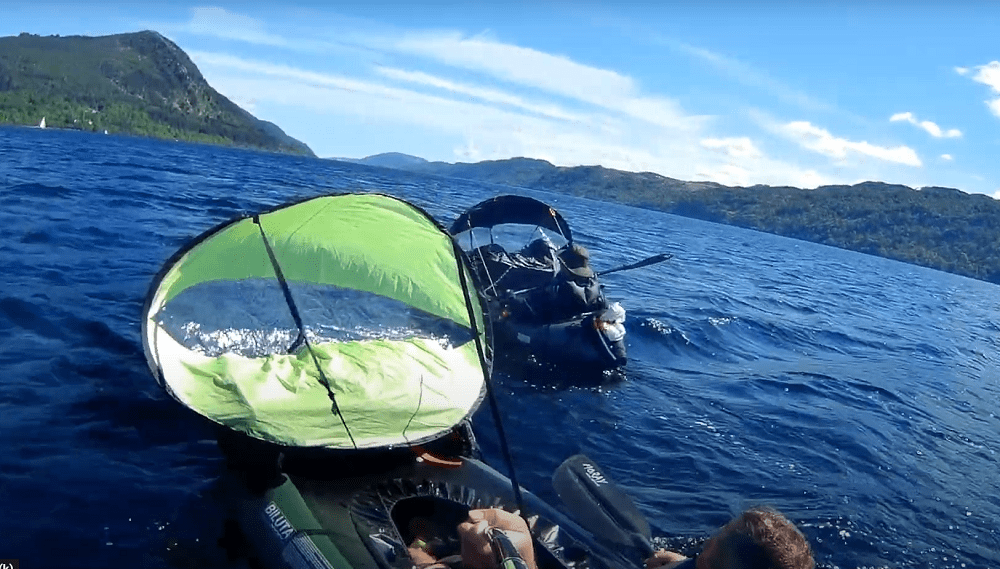 When a tail wind was blowing we took advantage of our pop up sails. These little sails are excellent for pack rafting – low weight, small pack size, but highly effective in the right conditions. Throughout April we tested and improved our setups. In the video below I tested out the first rig using the sail and a couple spare guy lines to act as ties.
Food
The other big issue was the food to take on a 5 day adventure. Due to the extra weight of the pack-rafts we couldn't take wet rations, so we had to focus on dehydrated rations to reduce weight. Here are the details of the dehydrated food that we will be brought with us. Of course we believe it is important to support the local economy wherever we go, so we also ate in pubs and cafes where possible!
Water
We took Sawyer Squeeze filters to filter water from streams running into the lochs