Stage by stage guide
A detailed description of each stage can be found using the links below:
What is the Camino de Santiago de Tenerife?
The Camino de Santiago de Tenerife is an unofficial pilgrimage route that runs 115km along the northern slopes of the volcanic Island of Tenerife.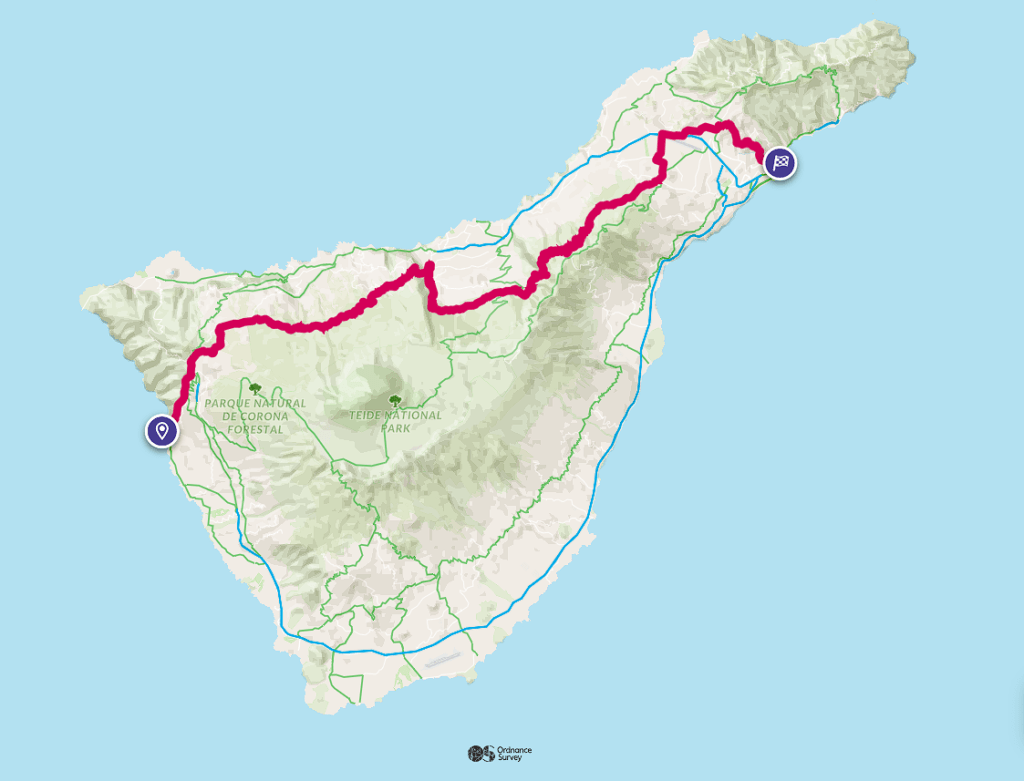 The route begins on the western coast at Puerto de Santiago and runs eastward, finishing in Santa Cruz de Tenerife.
This little known camino has no official papal endorsement, unlike the nearby Camino de Gran Canaria, and as a result few people walk the route.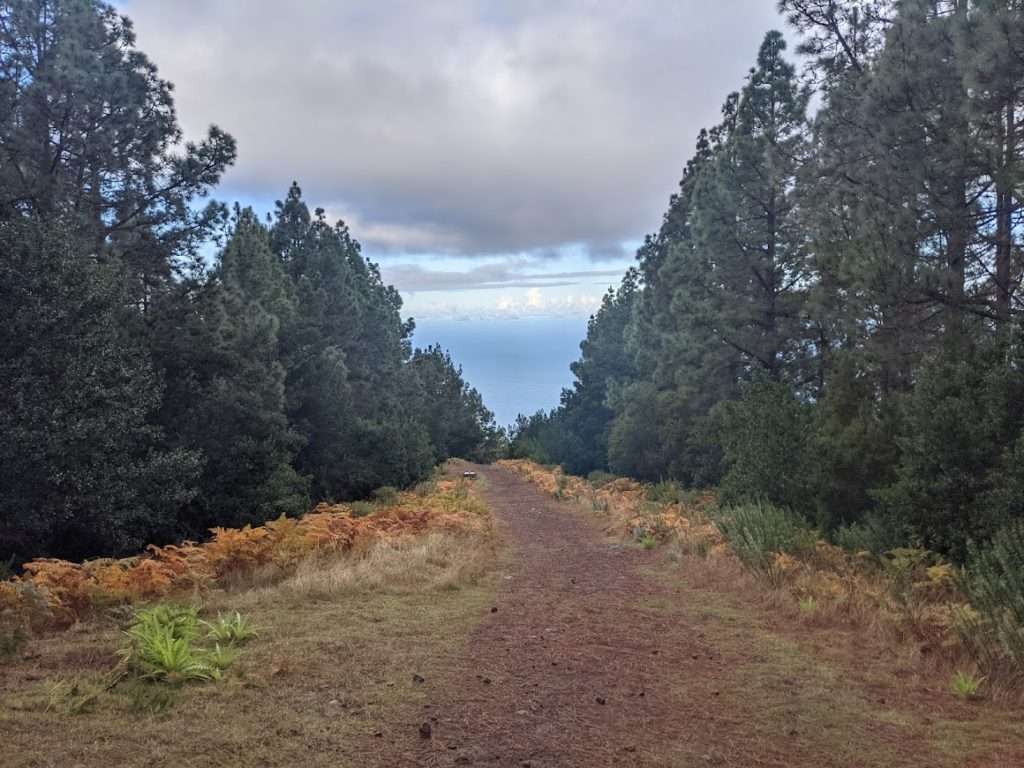 There is very little information available online about the route(especially in English) and so I decided to put together a page to help those who decide to take on this camino.
Trip Video
Want to get a feel for what this camino is like? Take a look at my trip video!
What is the history of the Camino de Santiago de Tenerife?
I struggled to find information online but from what I could find out the camino appears to date back to St James' day in 1496, when 9 of the kings of the Guanche converted to Christianity in the church at Realejos.
The original route ran from Los Realejos to Puerto de Santiago, following the old traders route over to Santiago de Tenerife and down to Puerto de Santiago.
The longer route beginning in Santa Cruz appears to be a more recent alternative, following the La Lecheras(Milkmaids route) and travelling over the high mountain paths.
Every year on the 25th of July there is an organised group walk along the route, with the option of walking either the shorter or longer route.
If anyone has more information or corrections please contact me using the contact form and I will be more than happy add the correct information!
How long does it take to walk the Camino de Santiago de Tenerife?
The walk usually takes 6 days, though this can be shortened to 5 days if you combine the La Esperanza – San Cristóbal – Santa Cruz sections.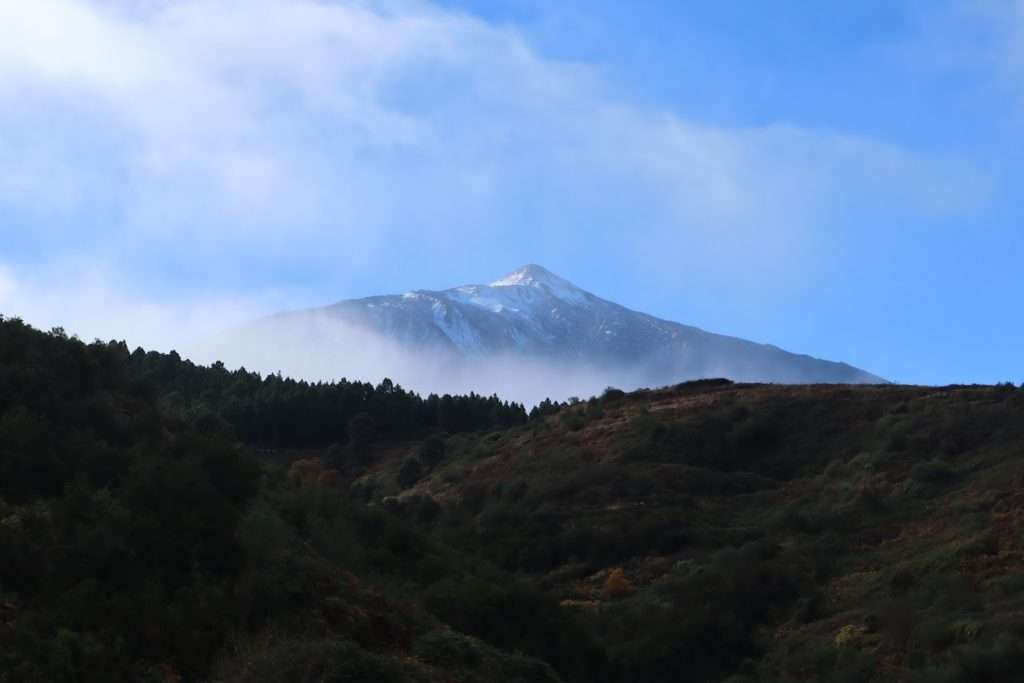 Which way should I walk the Camino de Santiago de Tenerife?
You can walk the camino in either direction as both are equal in difficulty. Transport is slightly easier if you walk from south to north.
If you are planning on camping along the central section of the route then it may make sense to walk north to south, so that you can pick up a gas canister for your stove from Tenerife Outdoor in La Laguna if you need one at the end of stage 1 of the walk.
Is the route signposted?
No, the route isn't signposted at present. I used a GPS navigation app on my phone, together with the GPX files (below) and had no problems. Make sure you bring a decent power bank with you – I brought my 10,000 mah Anker Powerbank with me and it was perfect.
How hard is the Camino de Santiago de Tenerife?
This camino is quite different to most of the other Spanish pilgrim routes and has its own unique set of challenges.
Some of the stages are quite long, with few opportunities to get off the trail between stages.
There is no on-trail accommodation for 2 nights (La Caldera and Los Realejos), so you need to get a bus down to Puerto de La Cruz.
There is no food or water available for most of the more remote sections of the trail and so you will have to pack all your food and water for a whole day (or two days if you decide to camp)
The route mostly runs 1000m or higher above sea level so the temperature can be quite different to the coast below (up to 10-15 degrees cooler)
There are a few long, very steep ascents & descents
Most of the route is quite isolated, with few other hikers – especially in winter. For some people this can be quite scary – for others it will be pure bliss!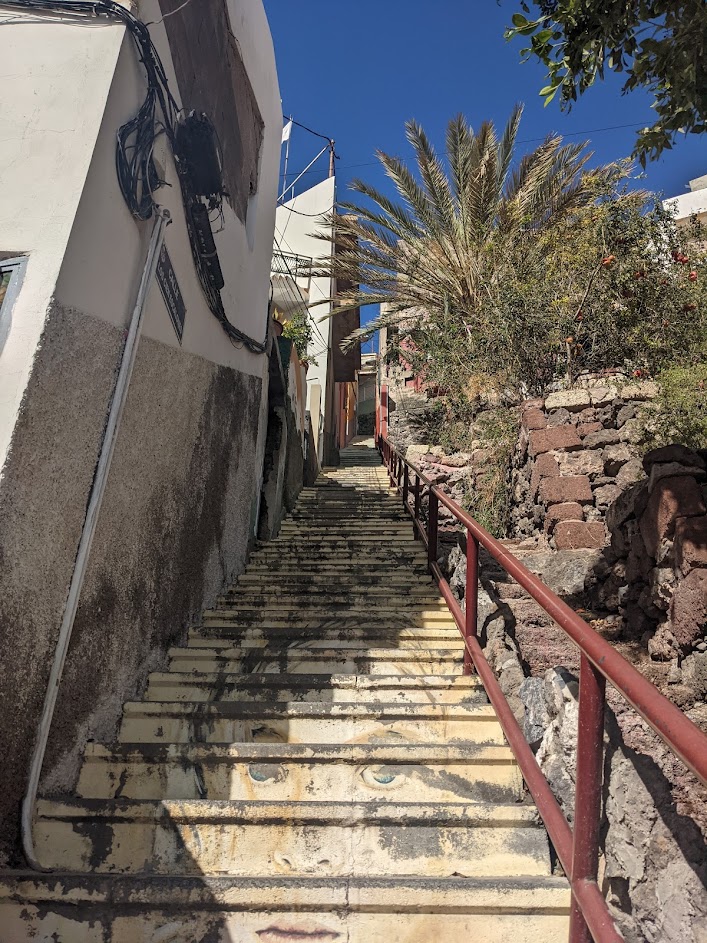 Where do I fly to?
You can fly to either of Tenerife's two airports to start your journey, though it is generally a bit quicker if you fly to TFN if your are starting from the north and TFS if you are starting in the south.
There is a direct bus from TFN to Santa Cruz to start at the north.
There is a bus to Puerto de Santiago from TFS, changing in Adeje.
What accommodation is there on route?
There are plenty of hotels and guest houses available on most stages of the route, though on a couple of stages accommodation is more limited especially in San José de Los Llanos.
Are there Albergues?
There is only one albergue enroute, the cosy Albergue de San José del Los Llanos, at the end of stage 5, and it gets booked up early. However there are plenty of cheap albergue-like hostels along the route, with prices averaging between 15 and 20 euros a night. See the stage by stage guide at the top of the post for more details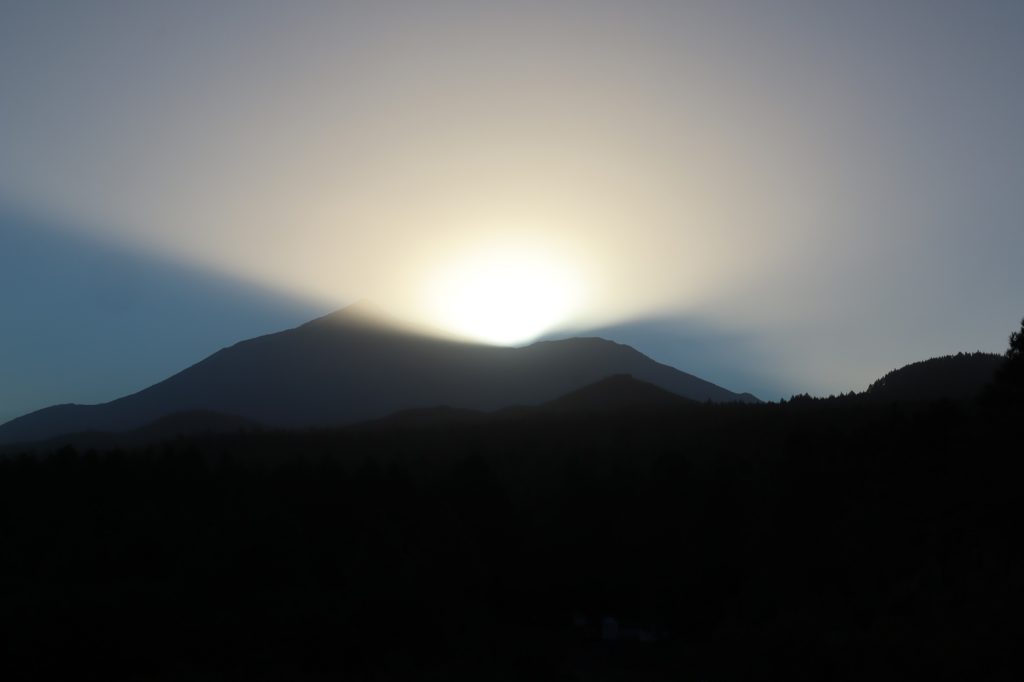 There is also an excellent hostel in San Cristóbal de La Laguna called The Patio hostel , which I highly recommend. The staff are friendly, breakfast is included and the location is excellent.
Is camping possible?
Camping is possible for the entirety of the central portion of the route, between La Esperanza and Los Realjos, and it is free! You just need to reserve a spot in one of the official campsites.
It is also possible to wild camping for most of the route, though it is technically illegal. I met many people who were wild camping and they had no problems, however it is important as always to follow the wild camping code.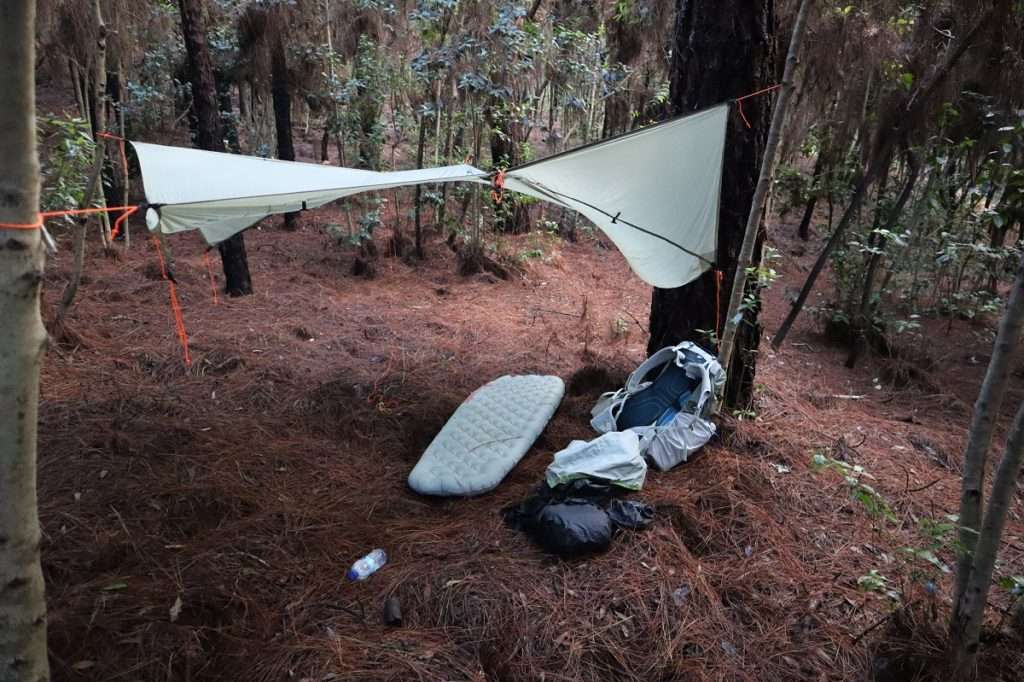 How much does it cost to walk the Camino De Santiago De Tenerife?
How much you spend on a daily basis will vary from person to person, but given that there are very few places to spend money along the route, you will probably be looking at spending about 50 euros a day maximum and it is certainly possible to complete the camino on much less if you wild camp where possible and buy food from supermarkets.
Accommodation: 0-20 Euros
Transport 0-5 euros
Food & Drink: 10 – 20 euros
I would recommend a budget of 50 euros a day for the trip for most travelers.
When is the best time to go?
Best months – April, May,June,September,October,November
Tenerife is an island of micro-climates, with huge variations from one part of the island to another. The north gets much more rain than the south and south if you walk southbound you will probably find that the weather improves the further you go!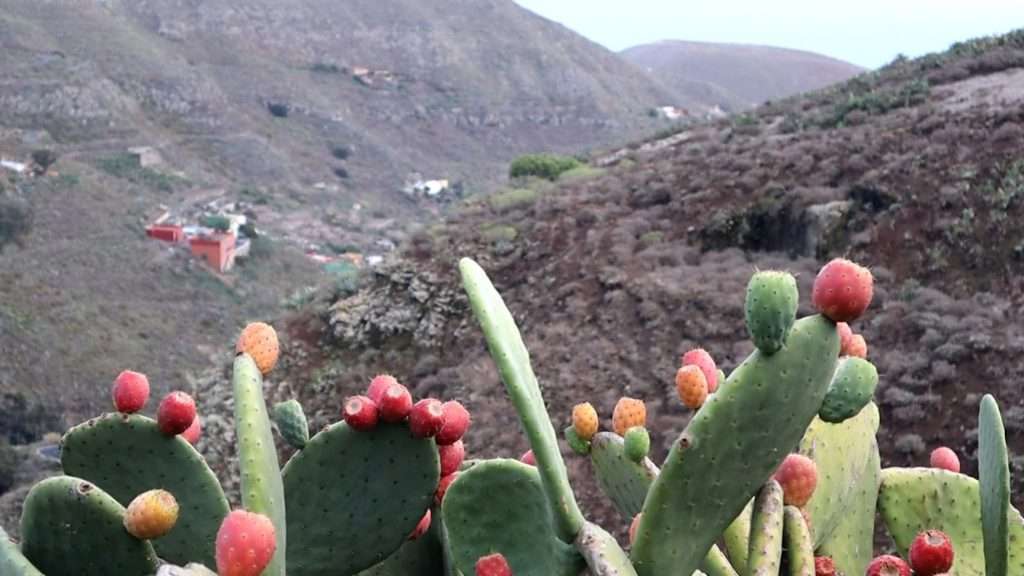 This camino can be walked any time of the year, due to Tenerife's sub tropical climate, however if you are camping it is worth noting that it in the winter months (November – February) it can get down to freezing at night in the high altitude campsites, even if the weather down on the beach is 20C!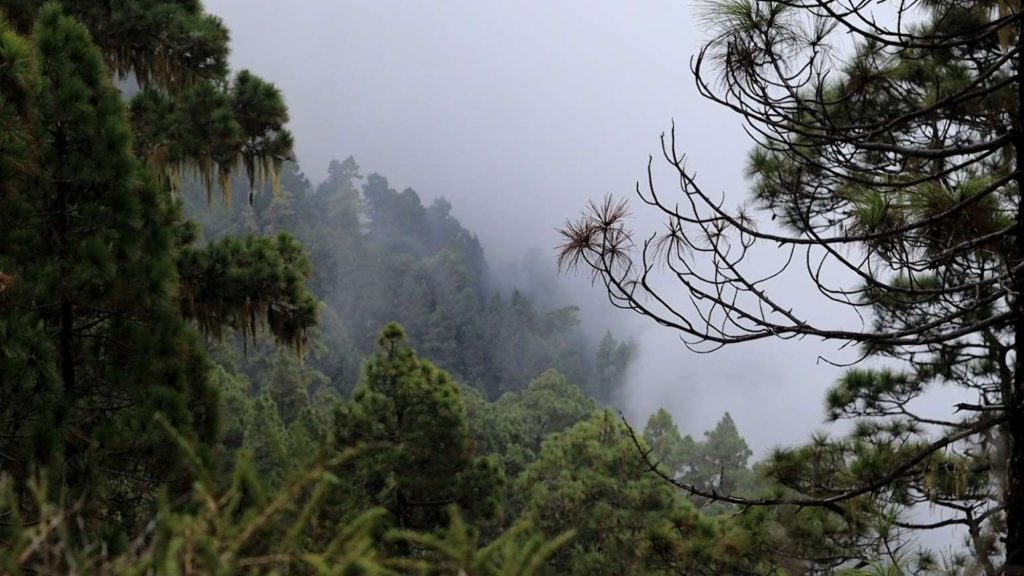 How safe is this camino for solo female walkers?
I'm not female so my experience is limited. The 2 solo female hikers I spoke to did not experience in problems when hiking the trail and this didn't surprise me. The camino is incredibly quiet(or at least it was in December) and as such opportunities for harassment are few and far between.
What are the biggest dangers to be aware of?
Dehydration
By far the biggest concern as even in winter there is no running water for very long stretches (up to 30km)
Make sure you carry at least 2 to 3 litres of water on the isolated stretches, as well as a water filter / water purification tablets (for the limited water refill points that there are)
Hypothermia
It can get down towards freezing at the higher altitude sections of the trail
Make sure you have warm gear and waterproofs with you.
Remoteness
Some sections of the trail have no mobile signal so if you injure yourself it could be a number of hours(or longer) before anyone passes by
Ensure that somebody knows where you are are and where you intend to get to each day. You might also want to consider investing in a Garmin In-reach device.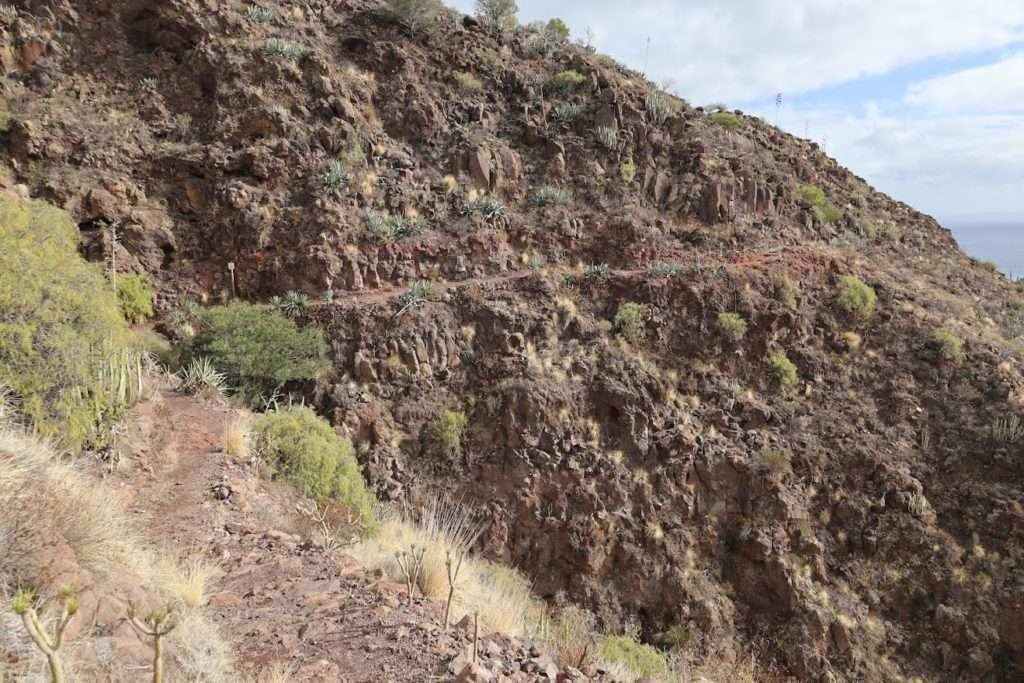 Where can I get food and water?
Food supplies are non-existent on most sections of the trail itself, so you will need to resupply each morning or evening ready for the day's hike.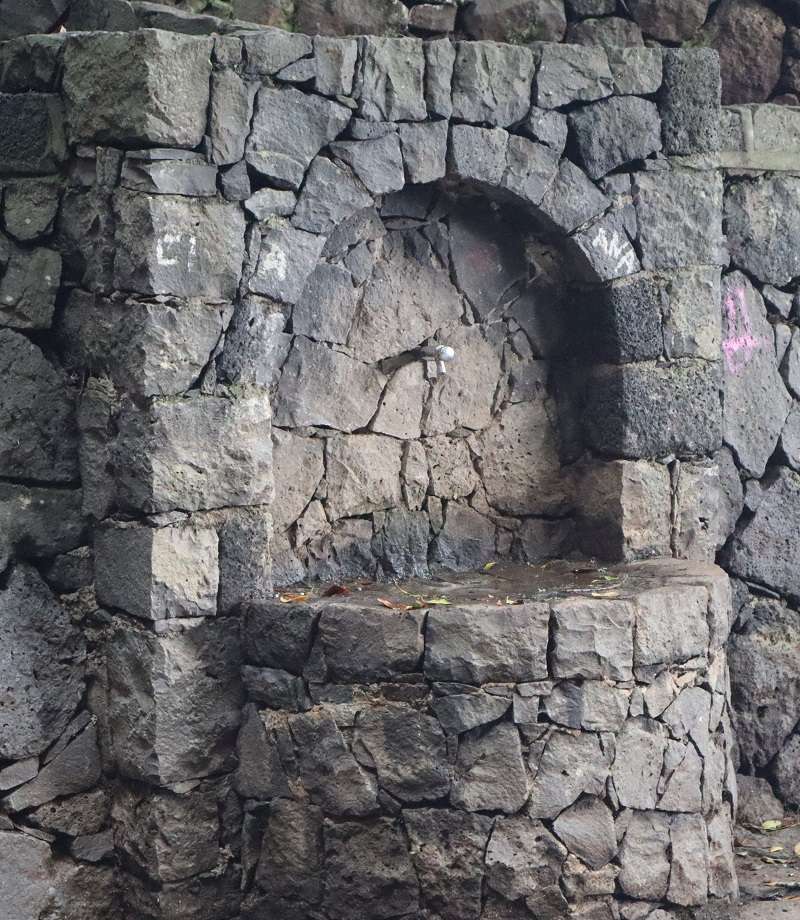 There is also very limited access to water on most the route and the water this is available is not chlorinated so it is highly recommended that you carry at least 2 litres of water with you (or more depending on the temperature) and bring water purification tablets or a water filter with you.
Camino de Santiago de Tenerife GPX Files
Here are the GPX Files for the various stages:
North to South Route
South to North Route
Where can I buy camping gas in Tenerife?
If you are camping and bringing a gas stove then you can pick up a small gas bottle from Tenerife Outdoor. Their shop is located 1km from the trail in San Cristobal de La Laguna, near TFN airport.