What's wrong with summit camps?
There's nothing wrong with wild camping on summits, it's awesome!
…most of the time!
Mountain summits are often the go-to location for wild campers and it's no surprise given that you will often experience jaw-dropping sunsets and sunrises, together with panoramic views – if the weather conditions are favourable…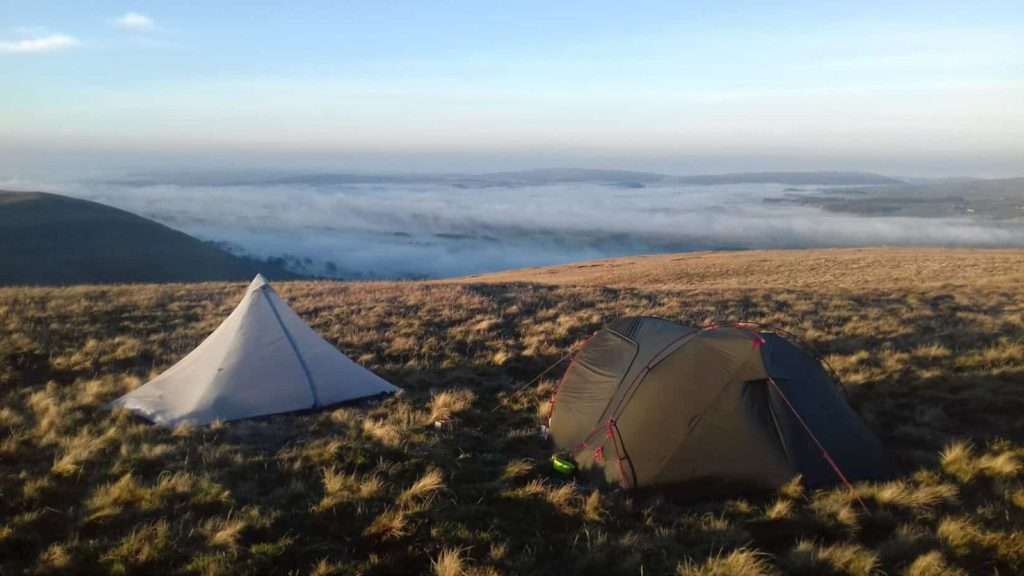 If the weather isn't playing ball, a summit camp might not provide the most rewarding wild camping experience – as I discovered on my thru hike of Pennine Way. There are a number of factors you should be aware of and be prepared to adjust your plan as appropriate.
1. Strong Winds on the top
Wild Camping on the top of a mountain offers an uninterrupted panorama, but it also provides little wind protection. Wind speeds at the top of mountains are often higher than lower down the mountain. Also gale force winds can arrive with little warning.
Forecast speeds of 20 MPH or higher are likely to result in a restless night's sleep and speeds over 40 MPH can start to cause real problems, depending on your style of tent and how firmly the ground will hold your pegs.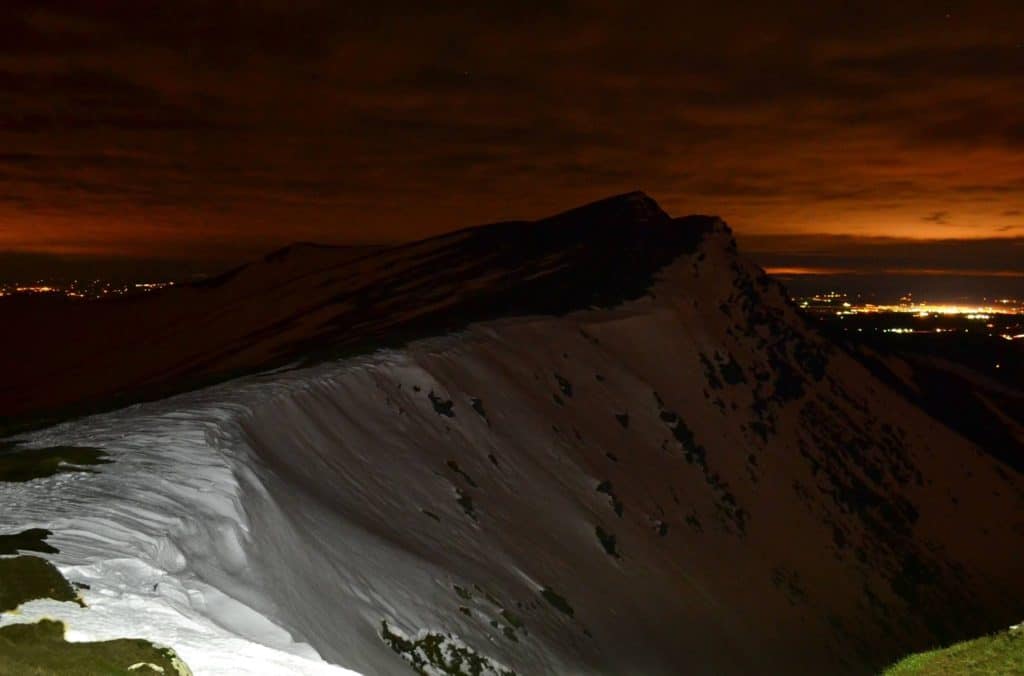 Always ensure that you check the wind speed and direction using the Mountain Weather Information Service (MWIS) Website. If the high winds are forecast then you should consider pitching lower down in a sheltered spot. At the very least take extra pegs, guy lines and a set of ear plugs!
2. Visibility may vary depending on altitude
One of the most important tasks when wild camping is taking photos to post online and make everybody at home really envious! Unfortunately if the cloud ceiling is forecast to be low it is quite likely that you will wake up to a panoramic view of white nothingness.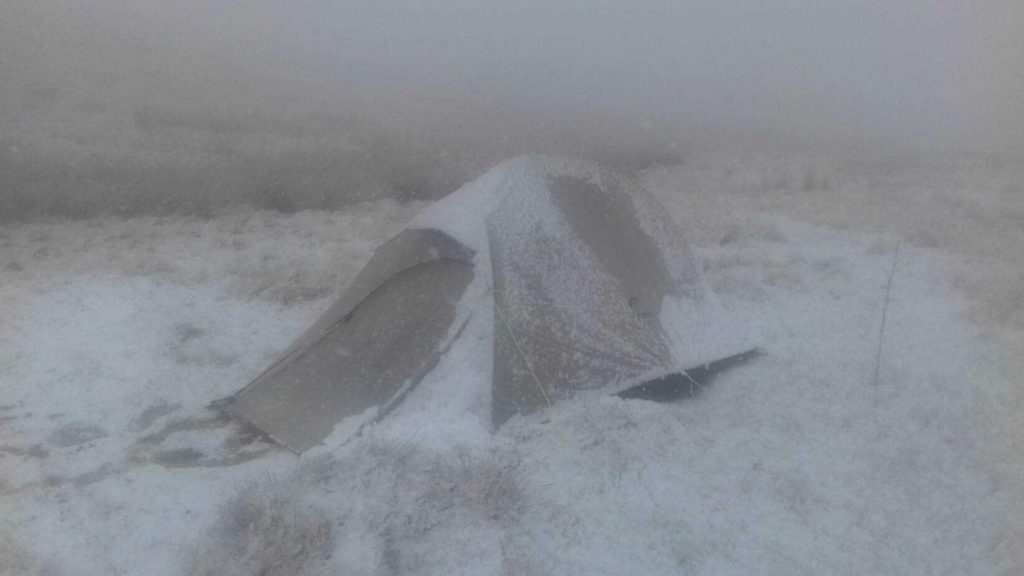 Conversely if the weather conditions are right you might wake up to find that a blanket fog has formed in the valley below, revealing a spectacular photo opportunity!
The MWIS forecast includes cloud level information in their forecasts so always make sure you take a look before you head out.
3. Steep slopes and cliffs
Often mountain tops go hand in hand with cliffs or steep scree slopes. If the weather conditions are un-favourable or you expect to be arriving after dark then you might want to consider leaving the technical climbs until the morning when you are fresh and it is light.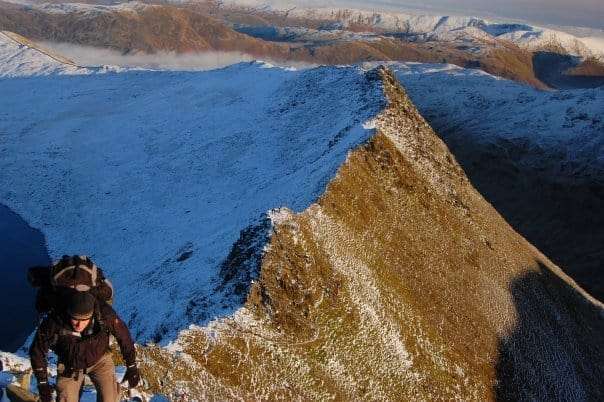 Make sure you check the map before you head to see if there are any particularly technical sections that might cause delays or problems and plan accordingly.
4. You might be alone, you might not…
We all long for escaping to an evening of solitude on the top of a mountain fell but in many cases you won't be on your own if you pick a popular peak like Kinder Scout or Scafell.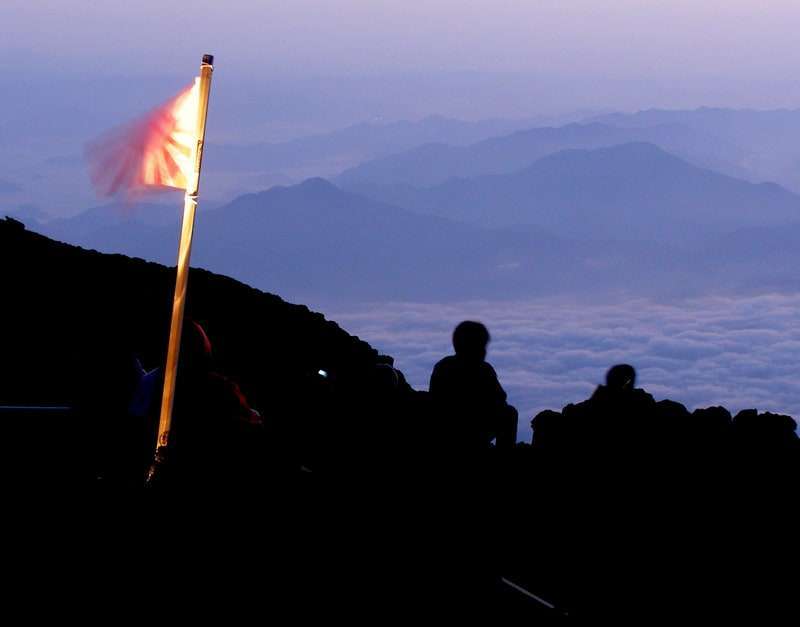 Often it is better to pick a lower peak away from the footpath or head to a more isolated area. The Howgills in the Eastern Lake District and Pillar, above Wasdale are two great examples.
5. Water may be difficult to find
Many Lakeland fells have no standing or running water near the summit. Whilst this isn't necessarily a reason not to camp at the summit, it is important that you keep an eye on how much water you have left and know where the last refill point is before the summit.
On a multi-day hike through the lakes I once had to cook using boiled water from a pool with sheep poo floating in it because I neglected to fill up often enough.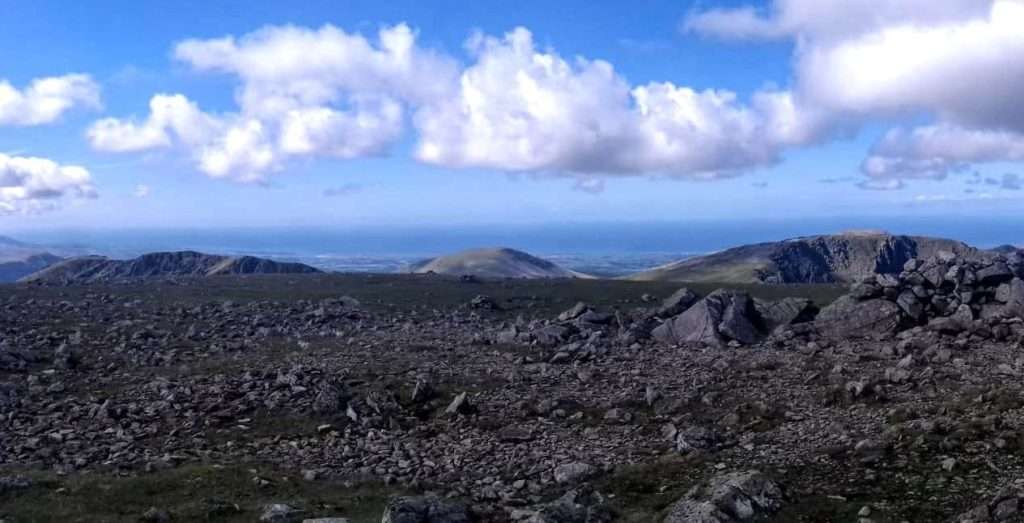 It is always advisable to bring a method of purification with you when camping so that you can collect water safely from streams. Water purification tablets and water filters are both highly effective in killing pathogenic bacteria.
6. It may turn colder than you expect
As a general rule the temperature drops by 1 degree for every 100 meter climbed, so make sure that you pack accordingly. This, combined with the wind chill factor on the summit can mean a cold, miserable night shivering in your bag!

Alternatives to summit camps
When scouting out locations it is always important to look for alternative backup camps in more sheltered locations. These areas are likely to be quieter, more sheltered and have access to water.
Glacial Corrie Lakes
These bowl shaped depressions are often found within 20 minutes of the summit of lakeland fells and offer excellent wind protection.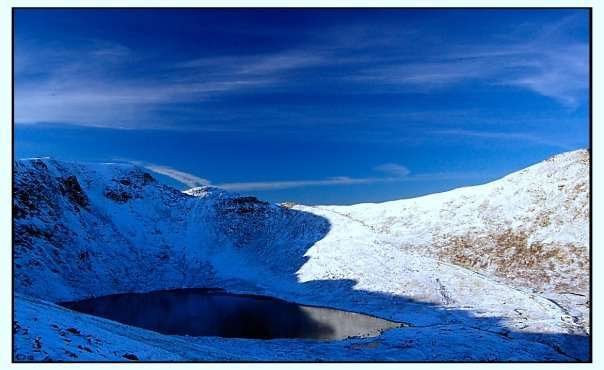 Shoulders and Ridges
These often offer far superior photo opportunities, especially when you frame your shot with ridge-line zigzagging into the distance.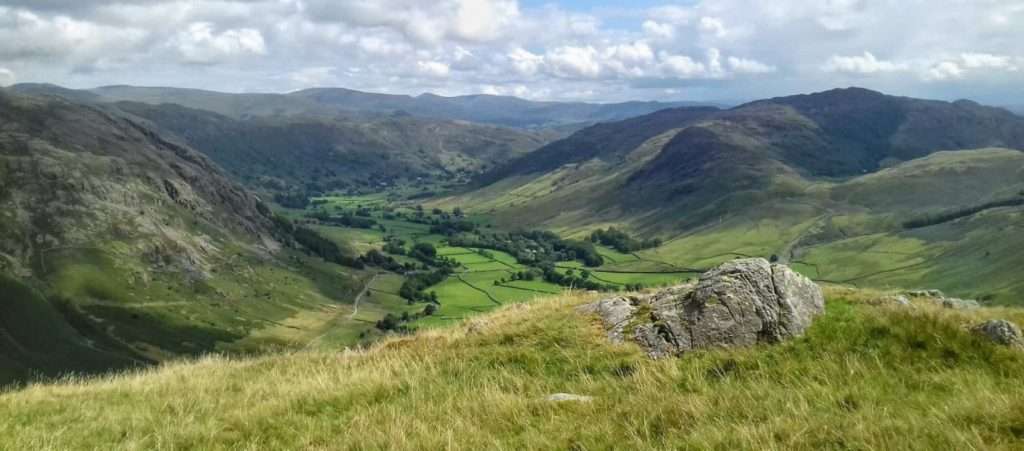 Cliff bottoms and Rock Formations
These are located at all altitudes and can be easily found with the help of a 1:25,000 OS map. The are especially useful in windy conditions.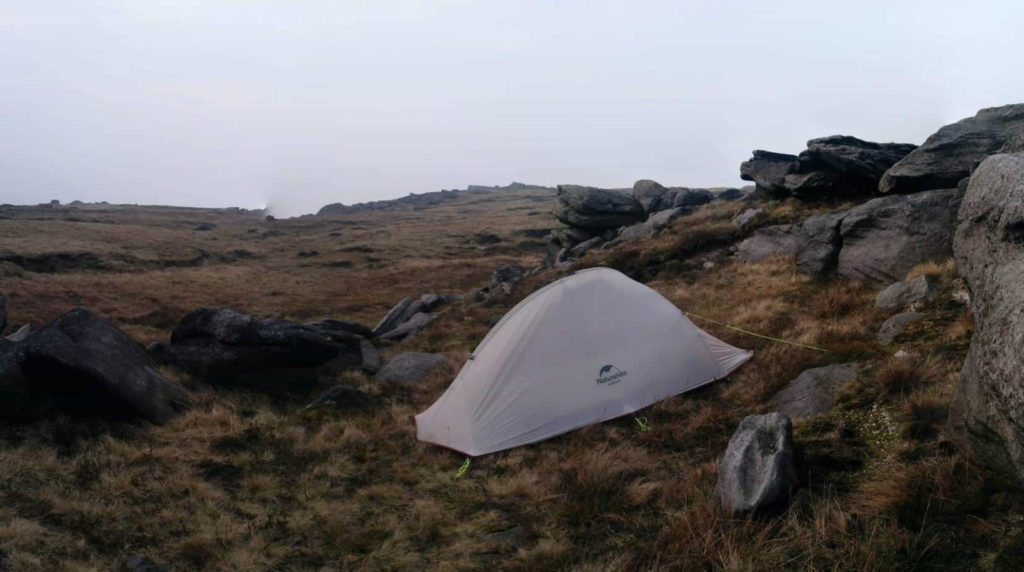 Plan for the worst, hope for the best
The majority of the time most of the issues above aren't a factor, especially if you are flexible with dates. Many wild campers only venture out when they know conditions are likely to be favourable, but even then it pays to be prepared when up on the fells.

Your backup camp can be used as a fall back if the weather conditions take a turn for the worse or if members of that party are starting to get tired.
I hope you like the article, if you have anything to contribute then add a comment below!