Location : Wolf Crag, overlooking Haweswater Reservoir
Elevation: 490m
I discovered this beautiful wild camping spot while out on a day hike from Haweswater. This area of the lake district is far less crowded that most parts, largely due to it's remote location and because it's a dead end road within only one building on the whole reservoir. That being said it's a great location because it's only 30 minutes from the m6 the climb only takes about 60 minutes so it's easily doable on a Friday evening after work. The route is quick and simple. Park your car in the free car park at the end of the reservoir and then head east along the lakeside path for 20 minutes until you cross the stream. Here you turn south, cross the road and head up the path that traverses up the steep incline. The path follows the old coffin routes where the dead would be carried along to be buried on the nearest consecrated ground.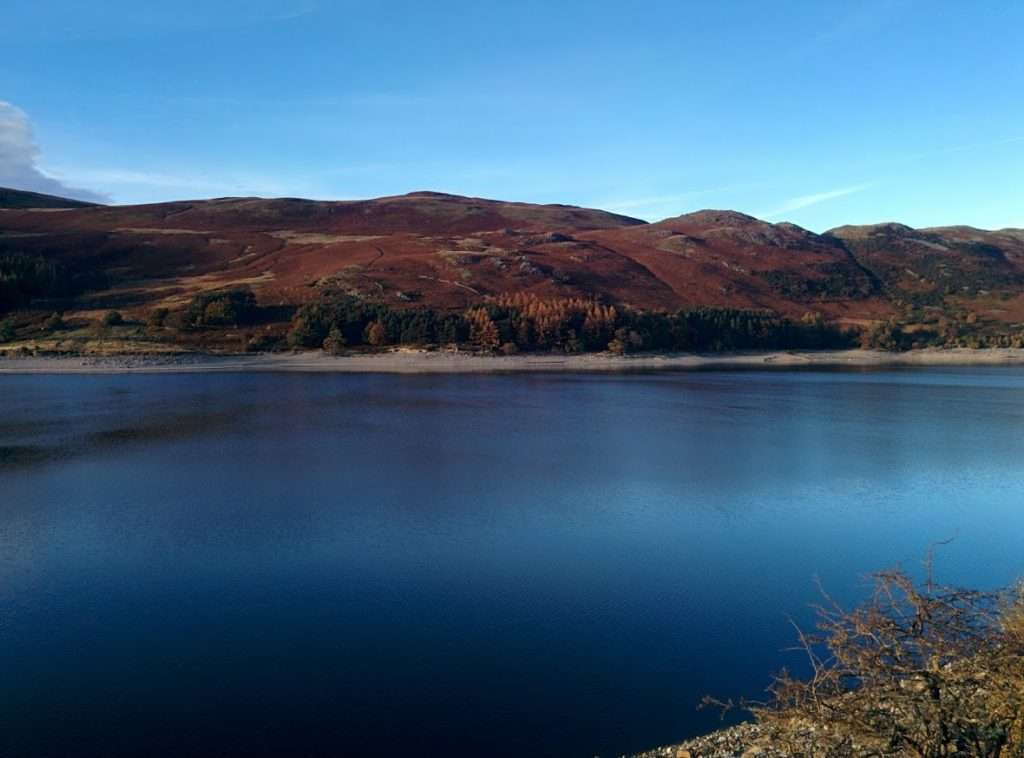 Follow the path up for about 30 minutes until the slope flattens out. Then you'll have to head due north and make a beeline for wolf crag. Depending on the time of year the will likely be plenty of water about for cooking so you shouldn't need to carry much up with you.
OS Map and Route
Download file for GPS
Details
Start: NY 469 107
Finish: NY 492 127
Distance: 3.8km
Ascent: 346m
Time: 1hr
Camp Altitude: 490m
Features
Depending on the weather conditions you can choose to camp on either the east or west of the crag
You can combine the camp with scenic hike around the reservoir.
Views
Haweswater to the west in the morning is a spectacular sight.
Parking
You can park at the carpark at the end of the lake quite easily.
Gallery
Click on an image to see the full size version