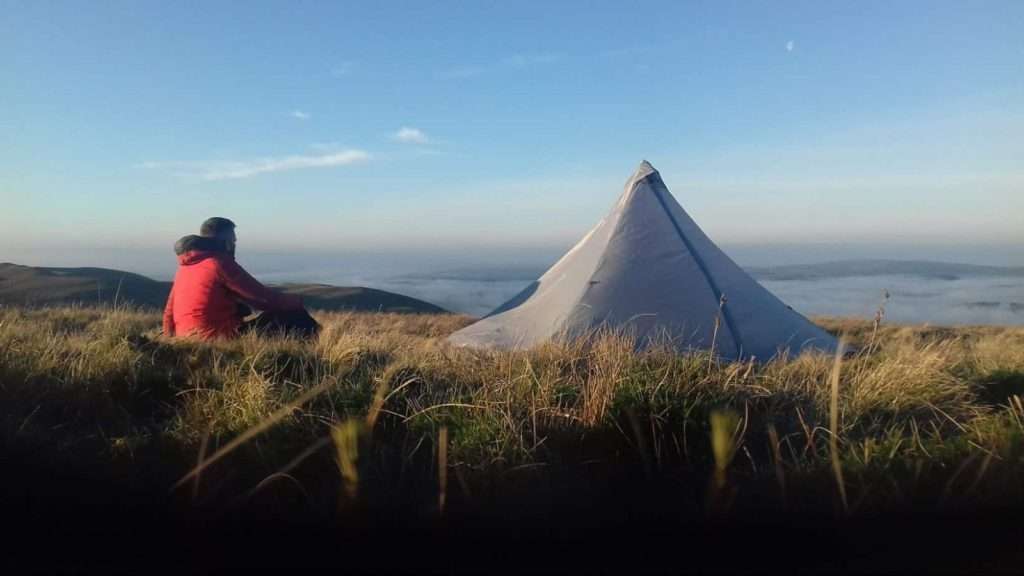 We often camp on the high fells of the Yorkshire Dales instead of those in the Lake District. While the scenery is less epic than that of Lake District, it has a bleak, weathered charm. The fells are also generally much quieter than those of the Lakes and parking is much easier.
Castle Knott is a prime example of a perfect Yorkshire Dales wild camping location. It's 30 minutes drive from the M6 and parking is a doddle. The route up the hill is straightforward to follow in any weather and the view over the Lune valley and Morecambe Bay is gorgeous.
OS Map and Routes
Download file for GPS
Details
Start: SD 629 824
Finish: SD 656 841
Distance: 3.9 km
Ascent: 449 m
Time: 1 Hour 30 Minutes
Camp Altitude: 533m
Features
Very quiet fell
Small tarn nearby for water
Bardon has a lovely pub that does food on an Sunday lunchtime 🙂
Views
The Lune Valley
Bardon Fell to the south
Morecambe Bay across to the Lake District
Parking
Park in the quiet village of Bardon by the green.