Consiton, Lake District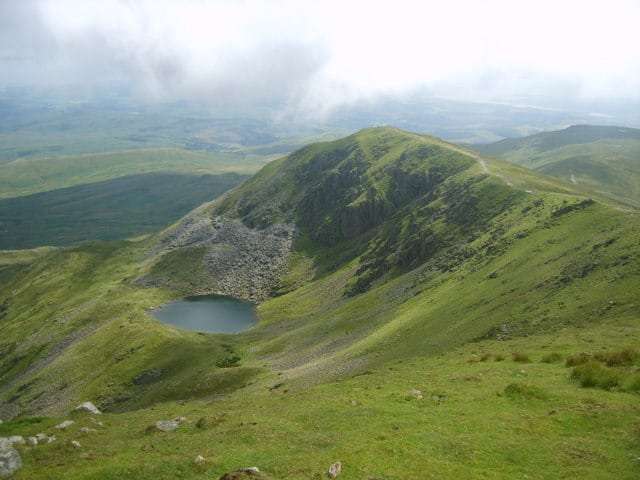 This lovely little tarn is possess all the qualities needed for a year-round wild camping spot near Coniston. Parking, navigation and access are all straightforward, even in inclement weather and the view over Coniston Water is more than worth the modest climb to 550m.
Torver has all the right attributes for a perfect wild camping parking location – busy enough but quiet enough. Your vehicle won't be exposed and isolated over night(as it would if you parked at the Walna Scar car park) and the nearby pub means that you can grab a drink at the beginning or end of your trip.
The hike up to the tarn is worth the walk in itself, as it passes through a number of abandoned quarry works. The picturesque waterfall at Banishead Quarry makes a perfect rest stop on your climb up the hill. The waterfall itself only flows when the stream water level is high enough. The rest of the time the stream simply bypasses the quarry, heading straight down the mountain.
After the waterfall the path meets the Walna Scar road, a historic route linking the central lake district with the Duddon valley and Barrow-in-Furness
OS Map and Route
Download file for GPS
Details
Start: SD 283 941
Finish: SD 262 966
Distance: 4.8km
Ascent: 501m
Time: 1hr 45mins
Camp Altitude: 570m
Features
Reliable year-round water source nearby
Shelter from prevailing westerly wind
Scenic hike up via disused quarry works and stream
Easy to access path any time of year.
Views
Consiton Old Man
Coniston Water
Grizedale
Parking
Safer parking is available at Torver, not at the isolated Walna Scar car park.
Gallery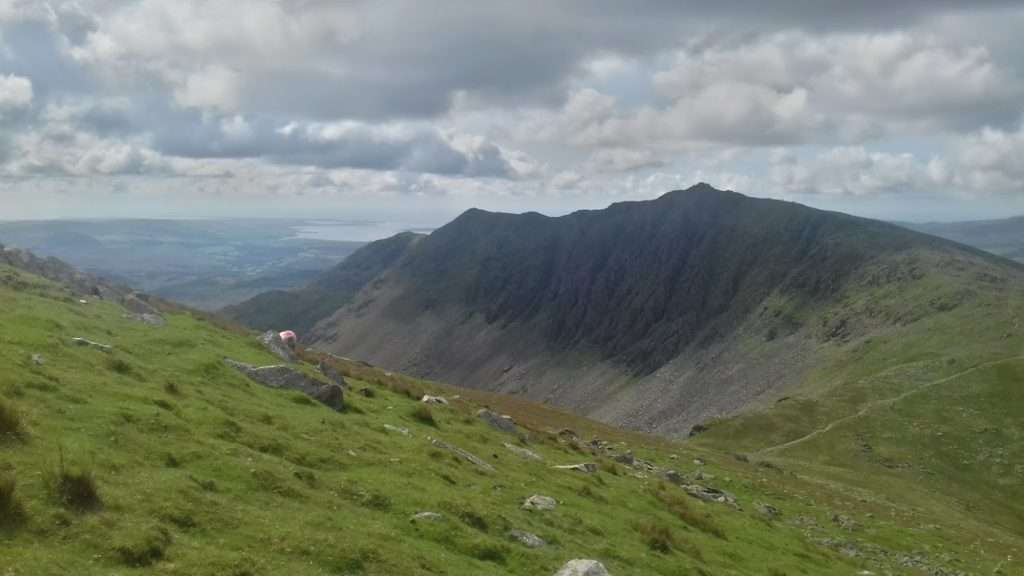 Optional Route / Return 15km route via Old Man & Consiton Water
Here is an much longer but more scenic route that takes in the major nearby fells as well as adding a bit of lake side walking.
Download file for GPS